Explore a List of  Best Restaurants in Goa
The taste of food in the best restaurants in Goa is ever reminiscent of the thrill that you experience at every spot in Goa. It is the joy of being in Goa, whether you are a first-timer or you visit Goa cities any time of the year. There is good appetizing seafood available in restaurants. Also, vegetarian snacks that Indian tourists love are available. The best restaurants in Goa are excellent places to relax and rejuvenate. They offer over a variety of Portuguese specialities. These places also offer local Indian food and dishes made with coconut milk.
The Best Restaurants in North Goa Are An Adventure to Seek
You find some street side restaurants as the best restaurants in North Goa. These may not be on anyone's list, but once you enter any one of them you will love them. You get the opportunity not only to relish good food but have a sightful of delights regarding the homely ambience that they provide.
These best restaurant in north goa are travellers' delight with their varied menu. It comprises of Portuguese, Indian traditional, as well as Goan delicacies, cooked with special farmhouse spices (link of goa cuisines). Step into any one of the best restaurants in north Goa, eat and tell!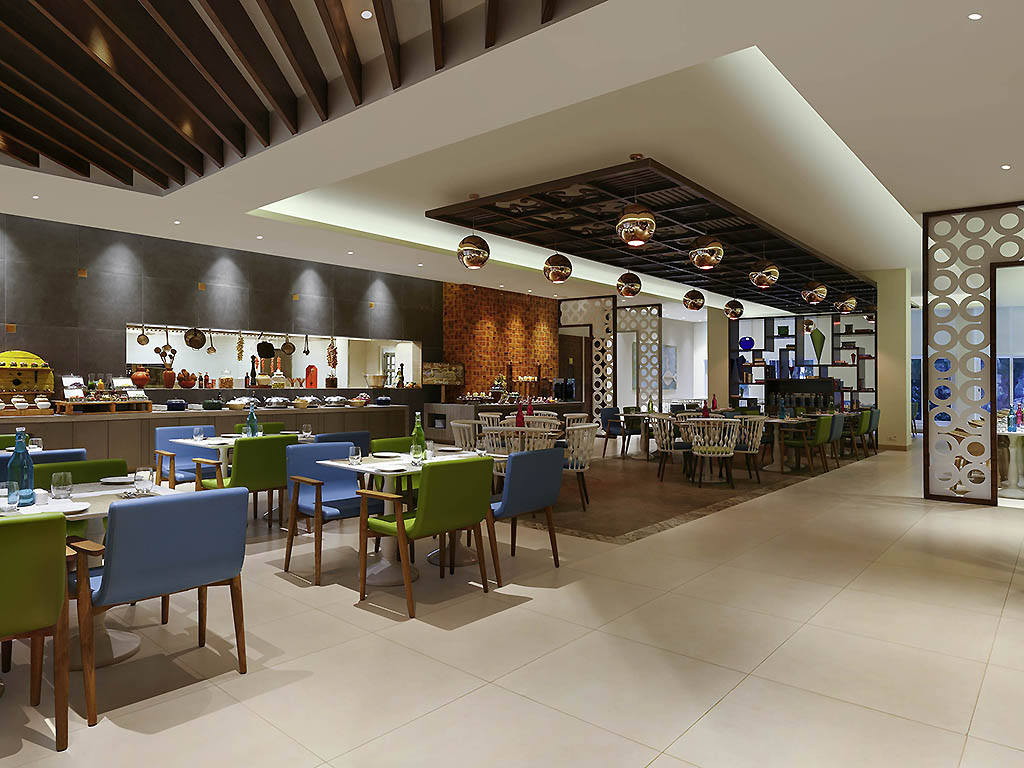 1. Best Restaurants in North Goa – Upper House
Upper House is just opposite the beautiful Garcia de Orta Gardens and specializes in traditional Goan cuisine. It also has a traditional British pub. You can eat here the cafreal, a lightly spiced chicken in a green masala gravy. It is a Portuguese delicacy. There is also the balchao, a salt-mango pickle, the crab xec-xec,  and vindaloo, a curry dish made with meat, palm vinegar, and Kashmiri chillies.
2. Best Restaurants in North Goa – Hotel Venite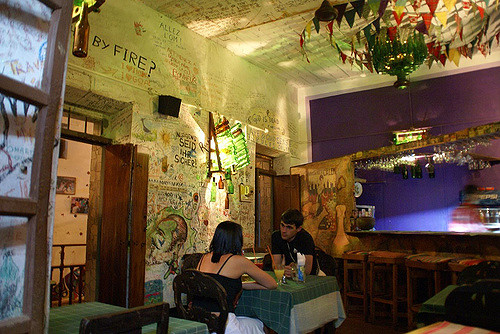 The exciting fact about this one is the street name! Located on the 31st January Road, in Panjim since 1955, it is charming and laid-back and offers traditional Goan cuisine. Delicious vegetable vindaloo with rice and spicy Portuguese inspired chouricos, spiced sausages and mouth-watering masala prawns are on the menu. You can sit comfy in the little balconies lit up with dim lights, slightly rickety tables. Coconut-skin lamps, walls covered in old and new graffiti and Goan artworks are beautiful.
3. Best Restaurants in North Goa – Tuscany Gardens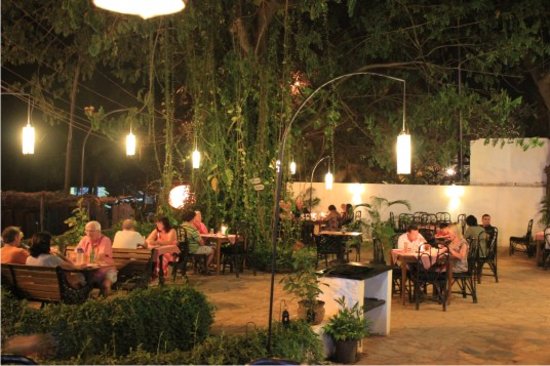 As the name indicates, you get here pasta and thin crust pizzas, the original Italian food there is also seafood here- prawns, tuna, calamari.
4. Best Restaurants in North Goa – Bhatti Village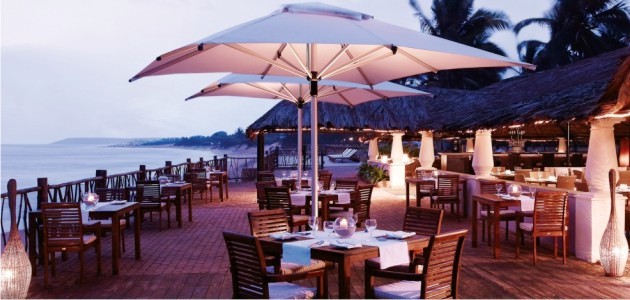 Even more interesting is the Bhatti Village where you get dishes according to a season. Here is the best-known gaboi, a fish roe, the samarachi Kodi, dried prawn curry, pickled mackerels, kidney beans and baby corn curry. They have a curious collection of artifacts and antiques and no air conditioning.
 5. Best Restaurants in North Goa – Mum's Kitchen
Ronny and Suzzete Martins started this with they're the traditional flavours of home-cooking and serve unusual dishes from different corners of Goa. After extensive research over the years, the owners have created a spectacular menu with Portuguese and Indian delicacies. They have a beautiful, big dining area, with ceramic tiled tables, antique artifacts, and garden view.
6. Best Restaurants in North Goa – A Reverie
A Reverie serves contemporary European cuisine, with occasional Asian and South Indian twist. It is on Calangute's famous and vibrant Holiday Street. There are several dishes like wasabi prawns, porcini mushroom soup, bruschetta with Goan sausage, boneless teriyaki chicken, and also, the Belgian chocolate parfait.
7. Bomra's
The Bomra's is one of the few Burmese restaurants and offers a contemporary take on traditional Burmese cuisine. It is situated in a lovely, lush garden, and offers a three-course meal or a la carte options. You have here Burmese pickled tea leaf salad with dried shrimp and fish sauce. Also, the best choice can be a traditional Burmese dish made of coconut milk, curried beef or chicken, lemon juice and noodles, known as khow suey. For the desserts, guests can choose between coconut and jackfruit pannacotta. They also have lemongrass and ginger creme brulée and spiced poached figs with frozen yoghurt.
Try the Best Restaurants in South Goa in Resorts
If you are in south Goa and staying in one of the plush hotels, try and visit other hotels nearby. The best restaurants in south Goa are the famed chains of hotels. Also, they are usually by the visiting foreign population.
1.Goa Restaurant – Village Square, Park Hyatt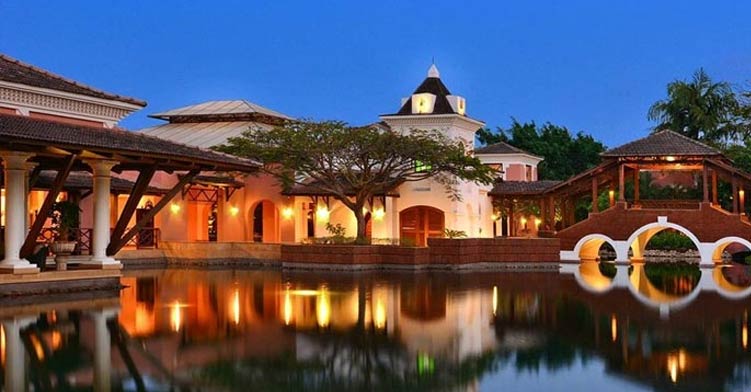 This one serves  International, Indian, Goan and Italian located at the Arossim Beach, Cansaulim. The Village Square is an al fresco dining area from where you can select from the menus of not one but four different eateries.
The hotel's signature restaurant serves authentic Goan cuisine. The Italian restaurant Da Luigi and Masala serves Indian. The Village Café is best for casual dining.
2.Goa Restaurant – Fishermans Wharf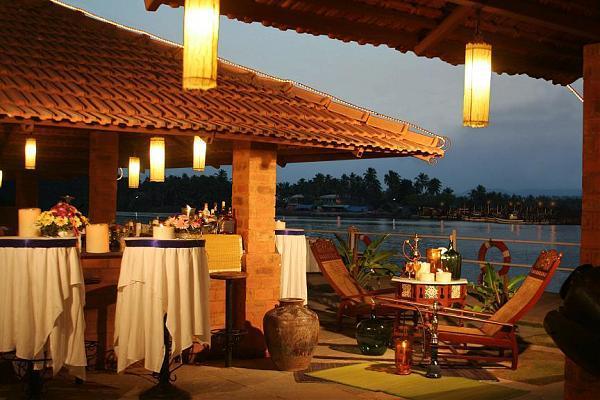 This place serves Fusion food infused with Goan influences situated at the Mobor Beach, Cavelossim. Fisherman's Wharf started as a modest restaurant on the banks of the River Sal in the village of Cavelossim. Now it is a running chain of famous restaurants with low key live music and serves excellent food. The best restaurants in south Goa are found in lavish Hotels and as old world charm spots.
3.Goa Restaurant – Mum's Kitchen
Mum's Kitchen is the best restaurant located in Panjim. Mum's kitchen serving tasty Goan cuisine food from 1997. They also offer a wide variety of cuisines from Asian, European and American. The restaurant gives an authentic taste of GOAN food. It is the place for candle night dinner as the restaurant dim lanterns.
In Conclusion:
These are some of the awesome and best restaurants in Goa where will feel the beauty of Goa. If you are on a trip to Goa then you just need have these restaurants in Goa in your Checklist. So check some of the best restaurants in Goa. For More Details about Goa Tourism Guide. Come and enjoy in Goa.
Happy Journey!!