Lets see, How to make Apple Smoothie
Easy Apple Smoothie Recipes for starting your day with refreshing smoothie and full of energy. As Apples are good source of fiber, vitamin C, antioxidants, lower cholesterol, help to manage diabetes, and weight loss. The smoothie is not just like other regular smoothies. It is a combination of two healthy fruits apple and kiwi. We all know that apple and kiwi are an excellent source of nutrition.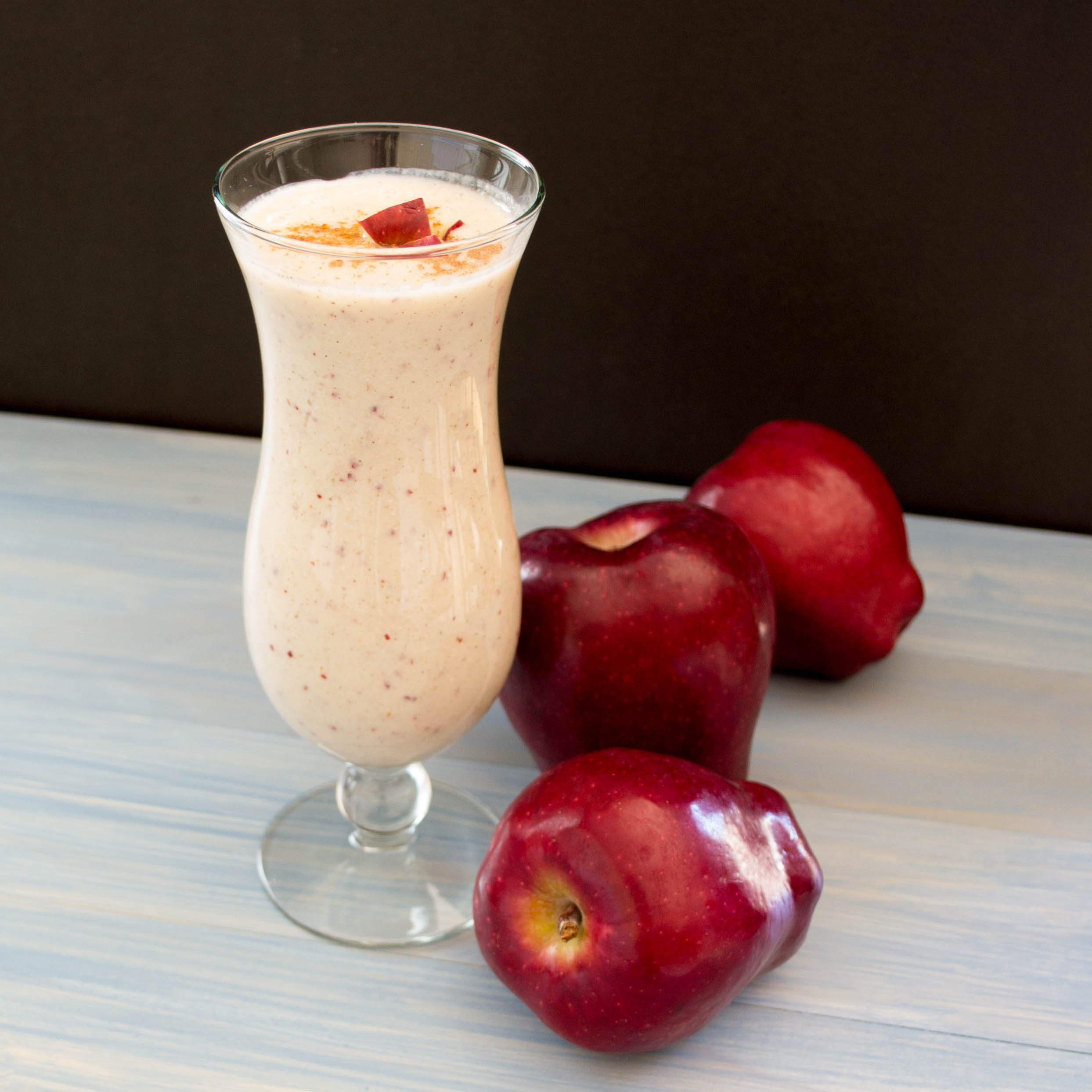 This healthy smoothie recipes make a quick and nutritious drink.  Many of us don't like eating something heavy after fasting for the long day. If you wish to eat light food after fasting, you can switch to apple smoothie. This smoothie gives the rich taste and creamy texture. It's very simple and delicious. The smoothie works as an energy booster for your body during fasting. Let's see Easy Apple Smoothie recipes, which is so easy and time-saving. You can drink this smoothie at any time of day.[ninja_tables id="2862″]
Ingredients
[ninja_tables id="2863″]
How to make Apple Smoothie
Peel the skin of kiwi and apple.
Cut to pieces
Add these pieces in mixer or blender.
Next, add milk (Milk must be cold).
Add honey, sugar one by one to blender.
Add fresh cream. The fresh cream gives a creamy texture to your smoothie.
Blend it for a smooth and creamy texture.
Transfer it into a glass and garnish with roasted nuts.
Your smoothie is ready to taste.
Serve cold.
Note
You can use whipped cream for extra creamy texture.
You can use ice along with milk for more coldness.
Use nuts for decoration.

Enjoy this Navratri and Garba with energy booster apple smoothie recipes for Weight Loss.
Also read: Navaratri 2018: Best 9 Navratri Recipes