Goa, the tourism spot has an array of hotels near Goa international airport. Everyone should go to goa once in a life for lovely refreshment.
A small state with its refreshing state of being Goa has some charming hotels near the Goa international airport.
As any tourist spot, Goa hosts several hotels near the Goa international airport, so it is okay not to be able to go farther to the distant cities in the state.
Dabolim has the international airport and closest to it are some lovely spots.
List of Hotels Near Goa International Airport.
List of Hotels Near Goa International Airport
1) LEON HIDE OUT GUEST HOUSE, BOGMALO, VASCO DE GAMA
Owned by Francis and Lorena, among hotels near Goa international airport, the Leon Hideout Guest House is right on the beach. Has a great view of beach and seaside!
Staff is helpful and friendly. Rooms are fresh and clean. There is a 24-hour front desk, a car rental service, and an airport shuttle. The rooms are air-conditioned. They also have a fan. There are tiled floors. The rooms have the bathroom with a shower.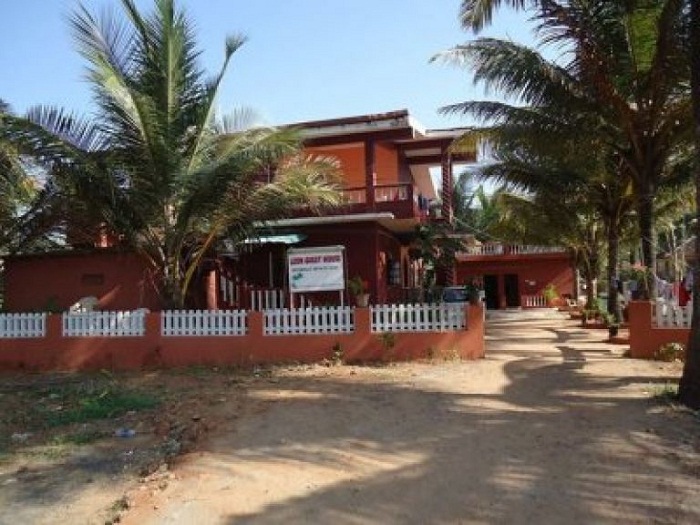 Rooms have tv, cable, free wifi. Some rooms also have a balcony.
Goa International Airport is 2 km from the property.
2) BOGMALO BEACH RESORT, BOGMALO : Hotel Near Goa International Airport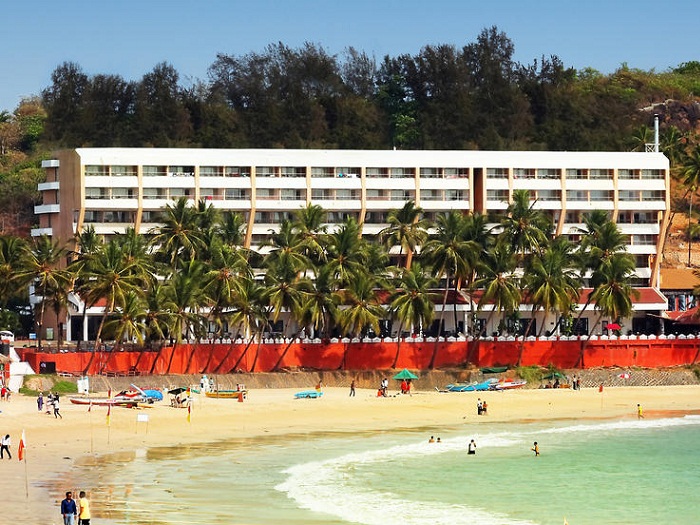 Image Source : Bing
As the name says, the resort is right on the beach and also near to the airport! Bogmalo Beach Resort has more than one dining spaces along with a buffet spot as well. The lounge is spacious and elegant. It is very close to the airport, and so tops the hotels near Goa international airport.
The Staff is decent, and the food is quality. Free parking, sight-seeing, and currency exchange are available. Rooms have all the amenities and a great view. Interestingly their pool is right on the beach! So, that's the best part!
3) THE FLORA GRAND, VASCO DE GAMA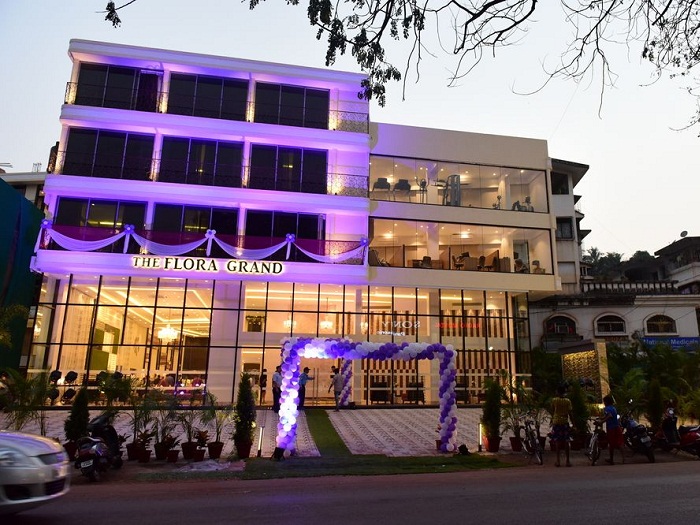 Image source: Bing
This hotel near Goa international airport is near Vaddem Lake in Vasco de Gama. Beautiful spacious lounge, good neat, elegant rooms with Good lighting for mood. The staff is decent and sightseeing you have a lake nearby.
Besides if you do have a flight to catch early morning, it's better to sleep early to rise early. There is a kettle in every room, and it offers good toiletries in bathrooms.
They serve good early breakfast in a room!
4) COCONUT CREEK RESORT, BOGMALO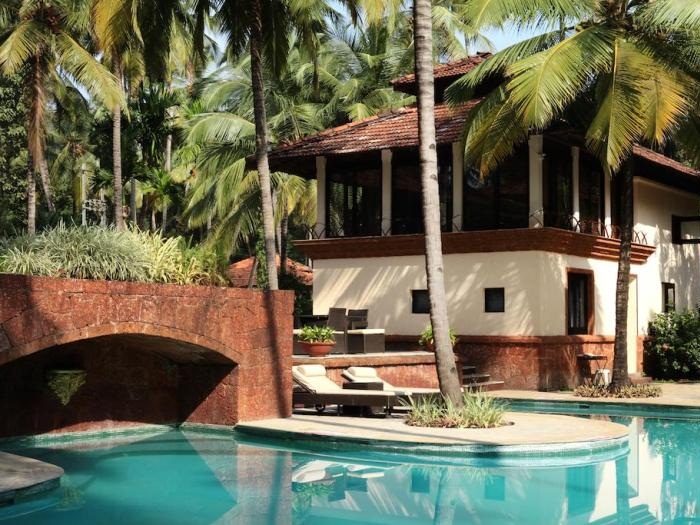 Image source: Bing
This resort is awesome! As the hotel near goa international airport so it's very convenient to travel and we can enjoy its freshness
The look of the entire place has an appeal for youngsters and for those who like to let hair down even on a short trip.
The poolside is comfy so you can enjoy both- quick -dip or a long lazy swim in it. They keep a towel per pool recliner.
The massaging center is good with options. They have a pleasant waiting room and private looking quiet bar area. They serve Indian, Italian and Chinese and the restaurant is named Terra Cotta!
It is 15 minutes from the airport and walking distance to the Bogmalo beach.
5) ATHI RESORT- DABOLIM-1KM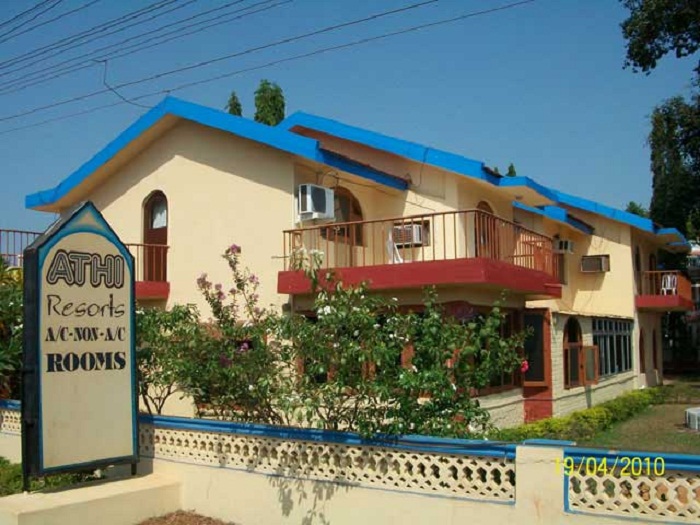 Image source: Bing
This resort is only 1km from Goa International Airport. Athi resort is a simple looking hotel near Goa International Airport. It is much like a bungalow with a ground floor and upper story. The dining area is average but comfortable. The whole look is simple and peaceful.
The best part of it is it has all amenities but done merely, and distance from the airport is almost negligible.
6) BEACH BAY COTTAGES, BOGMALO : Hotels Near Goa International Airport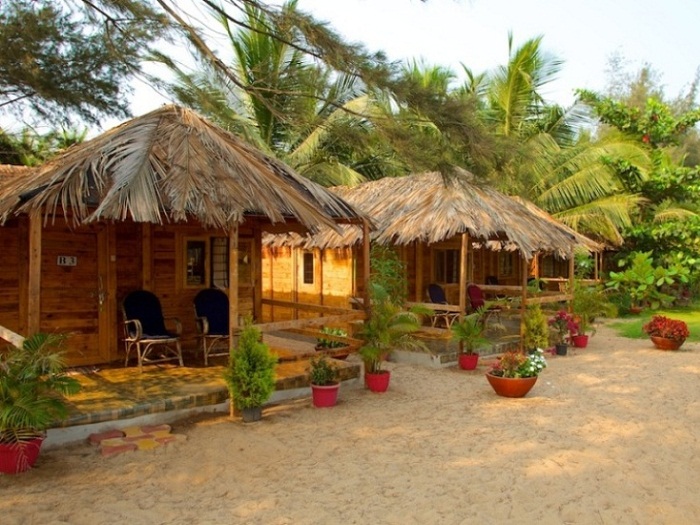 As the name suggests, this hotel near the Goa international airport is more of a cluster of cottages than a place like a hotel.
The hotel is the same cluster of cottages instead of a hotel.
These are purely cottages with a rustic look and so romantic with that! Imagine sleeping in a thatched roofed cottage with super air conditioning through the night and waking up to the allure of the beach, sun, and sea!
Cottages have open verandah overlooking other adjacent cottages and open green corridors. Lovely white lampposts help the stoned pathways to reach cottages.
Staff is cordial, and dining table and chair are placed out in the open. Beautiful place to be in cool and summer evenings!
7) MARIAARIOSE, BOGMALO, ALTO DABOLIM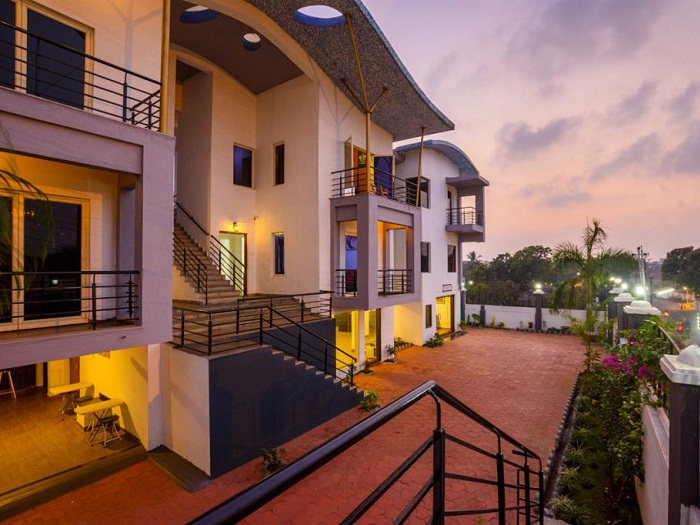 It is a simple hotel near the Goa International Airport. The place is simple with simple rooms though all amenities available are clean and worth. It is also like a big bungalow with stories like the Athi Resort.

In conclusion:
When you land in Goa for exploring the beauty of the small state these hotels will be waiting for you. These hotels near Goa international Airport will give you most of the comforts and will make you relax for exploring the beauty of Goa. For more updates about Goa Tourism stay Tuned with us.