Have ever thought Why do we Celebrate Diwali? Then here is your answer Diwali is a festival of light which is celebrated by Hindus, Sikhs, and Jains. Diwali is called as the victory of light over darkness, Good over bad, Knowledge over Ignorance. Diwali is festival where kids are very much excited and await this festival. Kids wait for Diwali Celebration because they get to burst crackers during the festival. If you want to see a beautiful light festival then this is the festival where you can enjoy. Just enjoy one of the best festivals of light that is Diwali.
Why do we Celebrate Diwali?
Here you can find some known reasons Why do we Celebrate Diwali. It has always been intriguing for people to know more about the festival of lights. This popular festival is celebrated across the whole of India by almost all the religions. Let's track back to when we were young, and would see these people lighting diya's, performing puja at home, and of course, bursting crackers. The onset of this festival would bring about happiness in the hearts and minds of our family and friends so that we could all get together and celebrate. It brings about beautiful vibes amongst the people wherein they forget about all their worries and work problems and take pleasure in buying new assets, clothes, gifts, and more for our family, relatives, and friends. Exchanging gifts is also a part of this beautiful festival. This festival mostly falls between mid-October and November each year.
Here you can find Why do we Celebrate Diwali and its History:
There are various versions to this festival wherein people from all over India celebrate Diwali.
These interpretations are based up the geography or location in India. When it comes to the Northern part of India, the history of Diwali dates back to an incident wherein King Rama returned to Ayodhya after he had defeated Ravana. For the people in the South, it is the defeat of the Demon Narakasura by Lord Krishna, and, in the South, this festival marks the day when King Bali – king of demons was sent to the infernal world to rule it. There are other reasons as well why people celebrate Diwali, some of them can be listed as –
The return of the Pandavas
Goddess Lakshmi's Birthday
The Coronation of King Vikramaditya for his victory over the Sakas
The birth of Kali to destroy all the evil in the world
Enlightenment of Mahavira
The significance of the Sikh community
There are various other reasons wherein people celebrate the festival of Diwali in every corner of India. It is a national festival that is enjoyed by individuals of every caste and ethnicity in India.
Light up your life with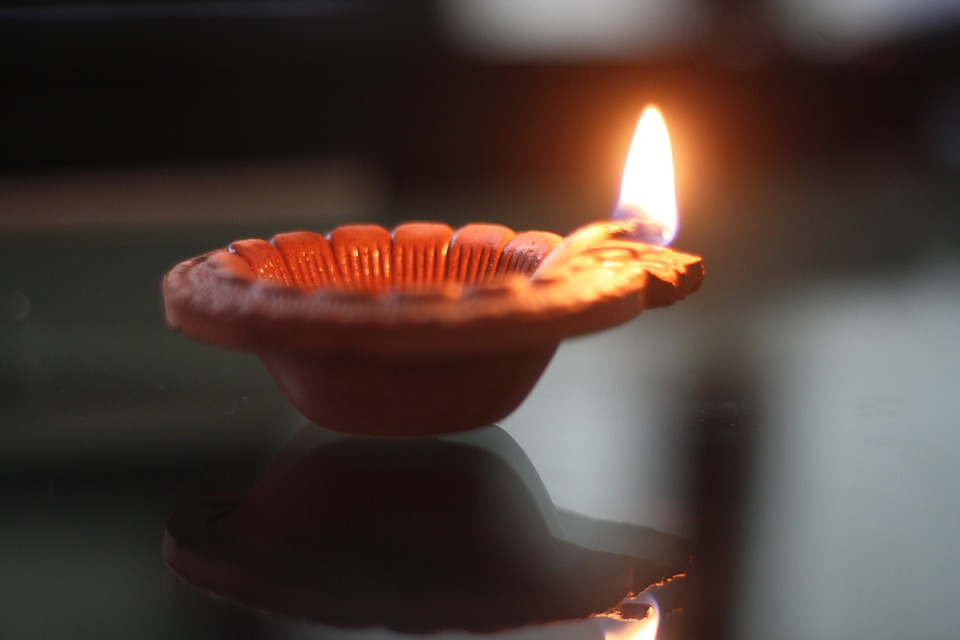 During Diwali people light up their homes and offices with Diyas or Oil lamps and electric lights. Lighting a lamp brings in good luck, prosperity, positivity, and power. The existence of these oil lamps destroys darkness from our lives, and it also signifies spiritual progress and unity. The scientific reason for burning an oil lamp would be a buildup of electromagnetic forces around people that facilitate the formation & healing of blood cells in the body. Diwali celebration begins during the month of October or November, a time wherein people witness rainfall in the northern parts of India. Lighting oil lamps remove the humidity and rid the atmosphere of any bacteria or germs in the surroundings.
The significance of sweets during Deepavali celebration
During this five day festival, people in India and abroad buy mithai or sweets like barfi, laddoos, Sohn papdi, Kaju katli, & more. It is a Hindu custom to exchange a box of sweets within family and friends. These sweets or mithai are prepared from various ingredients like beans, lentils, condensed milk, rice flour, grains, etc. Different specialities are prepared by the older generation with traditional ingredients – these could be both snacks and sweets made from dry fruits, nuts, and garnished with silver or gold foils which are flavourless, but creates a beautiful visual on these sweets.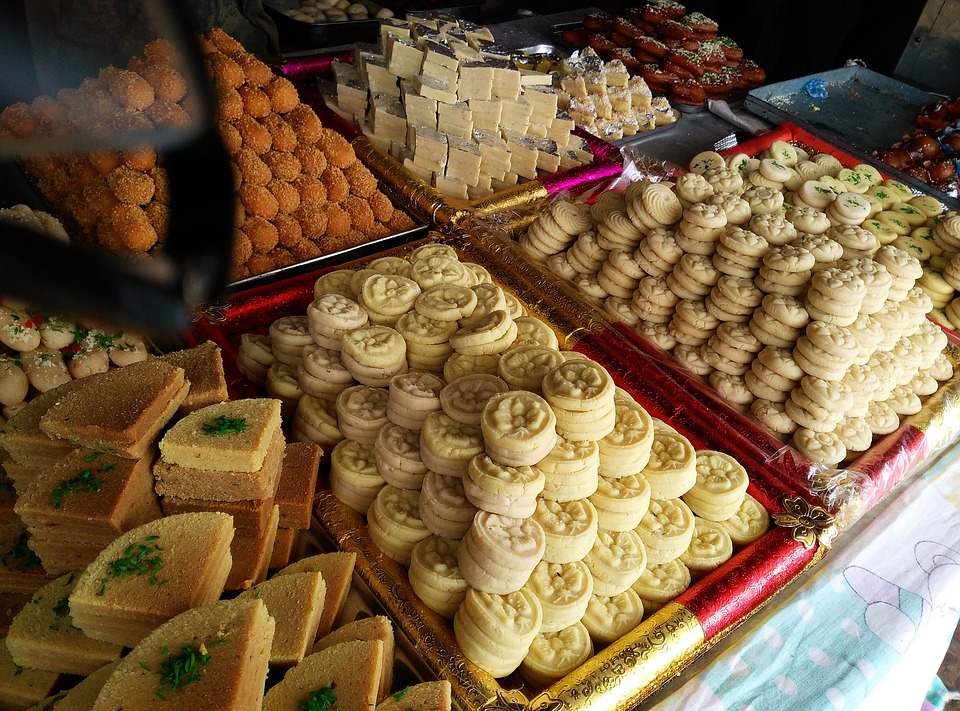 Why do we Celebrate Diwali with Firecrackers? 
Here you can find some reasons Why do we Celebrate Diwali with Firecrackers.the resons behind this is to  Destroy darkness and evil with Firecrackers. Another reason Why do we Celebrate Diwali is to mark the end of darkness, the victory of good over evil, etc. We believed whilst bursting crackers drive away negativity and evil spirits, whilst lighting Diyas welcomes goodness into homes and offices. As Diwali celebrated as the victory festival, it is believed that the Gods and Goddesses can hear sounds from bursting firecrackers. Bursting crackers during Deepavali celebration awakens the subconscious mind and creates a captivating Deepavali celebration.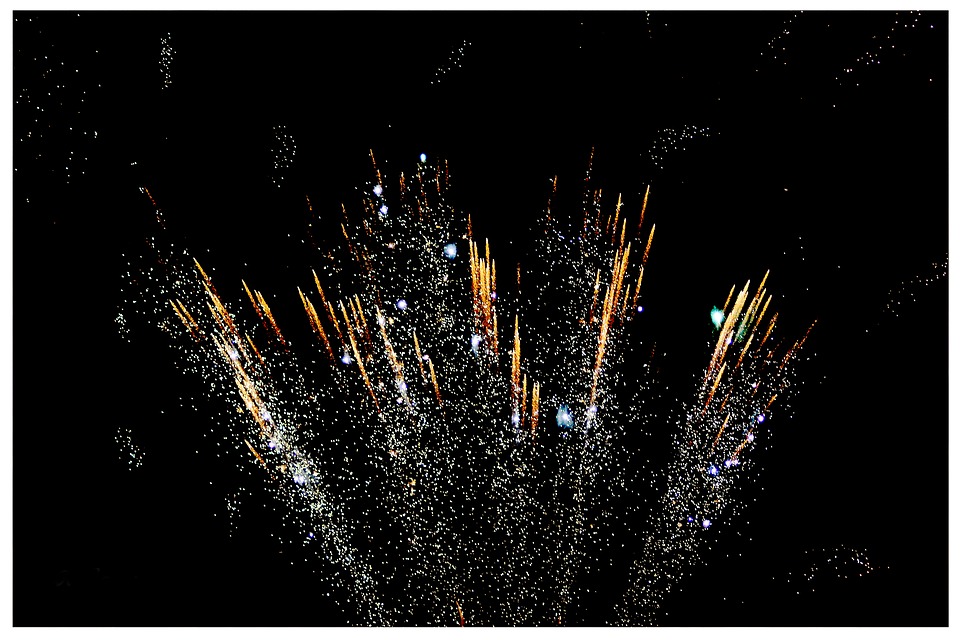 Ending on a light Note:
But, a note to all our people who wish to burst crackers, please do not burst many, as it could lead to pollution and health problems for humans and animals. So, have a safe, happy & eco-friendly  Diwali celebration.
In Conclusion:
This is the festival of Light and has a very unique symbol of victory of light over darkness. India is land where you can find different festivals. To know more about Festivals of India visit us.