Vipassana Meditation Centre Igatpuri the best place for your Peace and Happiness.
Igatpuri is a hub for all kind of tourist and especially for those finding peace and adventure. Vipassana Meditation Centre in Igatpuri is a meditation centre. As well as a college to learn about peace and get an eternal break from the tiring world. Meditation centre offers many meditation camps in Igatpuri for people visiting the hill station. Meditation centre offers truly valuable courses for meditation camp for people finding for peace people visiting Vipassana retreat.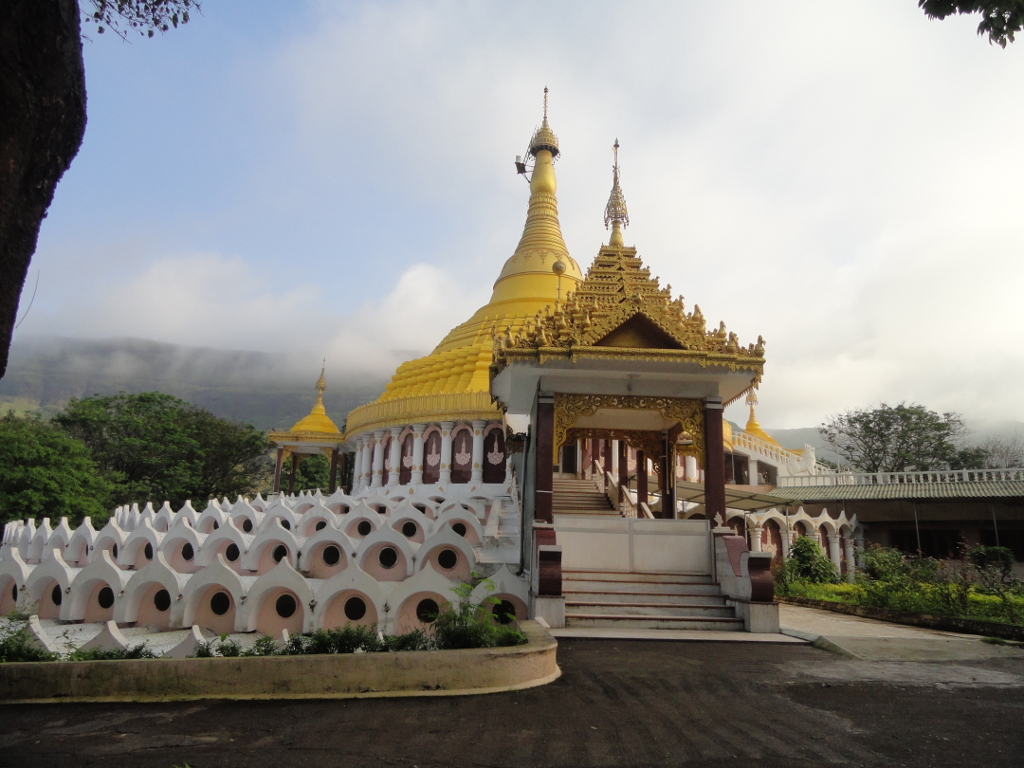 1) Vipassana Meditation Centre Igatpuri Registration and Fees Structure:-
You can enrol for a meditation retreat in the meditation centre. Vipassana charges a small number of fees and fell the Vipassana experience in Igatpuri. Find your place for peace and silence in Vipassana retreat. You Can directly register for it Online. And another way is directly print the application and send it to them. You can fill the Vipassana registration form and send them through both Vipassana Registration online and through the post.
 2) Vipassana Meditation Centre Igatpuri Things To know and Learn About:-
Vipassana is located in Dhamagiri. Where students can learn the Vipassana meditation Technique as it is also college and people come and study the way the people in ancient ages used to find the eternal peace which helps you find yourself.you can find peace because the place is located in Dhamagiri a silent place an excellent place for people for Vipassana retreat. Which helps them to develop more healing power through the Vipassana meditation technique.
3) Courses In Vipassana Meditation centre and how you can work on it in Daily life:-
There are many courses at the Vipassana centre. Where several Vipassana courses are available for people to be aware of new techniques meditation which helps people to recover better.you can find many meaningful ways to get yourself and find what you want and help yourself. To do this you can find out the Vipassana Courses through online or you can physically visit the Vipassana retreat. So come and experience the Vipassana experience for yourself and visit the Vipassana. Vipassana teaches the techniques of meditation in 10 days residential program where all kinds of techniques are taught.
4) Courses for your Children in Vipassana Meditation Centre and benefits:-
You can make feel your children also the Vipassana experience. Vipassana meditation centre Igatpuri offers your children also children's courses which they can perform and find a new one in them. Make your kids feel the peace in them the same way which you will be feeling after visiting the Vipassana centre
There is a wide range of courses in Vipassana you need to make a wise choice to which you want and then Vipassana will be scheduling your courses according to their Vipassana schedule you can choose your own courses and the according to Vipassana schedule you can perform the actions.
5) Vipassana  Meditation Centre Peoples Experience:-
A lot of people have visited the Vipassana meditation centre Igatpuri. They are sharing their Vipassana Experience so that people who are finding internal peace can make a wise choice of coming to Vipassana centre in Igatpuri and experience the same valuable meditation technique for which people from different countries are coming and sharing their Vipasanna Experience. To register for the Vipassana Courses for helping people overcome their problem so come to Vipassana in Igatpuri.
Vipassana retreat has helped many people from overcoming their problems. Also, they came out of their problem. Whenever you visit Igatpuri and you are finding yourself. Visit the Vipassana in Igatpuri for your problems to be solved and find yourself. Come with the old you and get yourself a new you which you surely get in Vipassana Meditation retreat and Vipassana Igatpuri.
In Closing Note:
For more details please visit the Vipassana online Registration through the internet or directly come to Vipassana meditation centre Igatpuri. Refer your friends and family about Vipassana in Igatpuri and experience the Vipassana Experience find the real you in Vipassana Igatpuri.