'Traveling is fun' is one thought. Traveling with family is another, and all the more fun. Why so, 'cause holidaying is the only time when all of us let our hair down and enjoy! The Best Places to Visit in North Goa with Family welcome you. Don't come once. Keep coming!
Goa is adventurous, beachy, full of drinks and dance, sun-tanning. Tattoos, and local cuisines and dresses, hats and carnival! How interesting it is that everyone knows the top 10 Places to Visit in North Goa. When you are there you add those new 5 and make them the 'top' in your travelogue! Yeah…
Goa is young at heart. Smart. Delightful.  Mysterious. Fresh. And all of this, without going to the gym!
Nature gives the allure to her. Day in and day out! Thank Nature while you are lazying or playing on one of her exquisite yet quixotic beaches!
Think Places To Visit In North Goa With Family:
Goa is a destination that tempts old and the young alike and this is the comforting part. Family means myriad emotions and sentiments all making reservations together! This might read as a joke but this practically the fact. The moment you know that your parents or paternal or maternal uncles and aunts…ok… also, your grandparents shall accompany you, you begin to plan differently.
They taught us the meaning of fun so we better take the opportunity of making them happy.  So let's think about Places to Visit in North Goa with Family.
Best places to visit in north Goa:
Goa is all wonders. Its Churches are a sober pleasure for us interested in History. And with its forts, it is magnificent.
Fact is that Goa has been home to the foreign rules and they fought with our forefathers. But, we are wise enough to understand and appreciate this fact.
Must Visit Forts one of the best Places to visit in North Goa:
Goa is for us as their home. And, history tells us how grand India has been. Our Mother. Charpora was built by Portuguese in the year 1617. Appreciate the Portuguese sense of aesthetics as the fort shines its glory even in ruins. Arabian sea is a sight to behold from the Tiracol lies on the northern edge of Goa bordering Maharashtra. Get a free ferry till there. It's one hell of an experience!
Fort auguda is one of the Best Places to Visit in North Goa. The Fort Aguada is the more familiar one, built in the 17th century, on the Sinquerim Beach. Portuguese proof of self-defence against the Dutch and the Marathas. It houses the 13-meter high lighthouse built in 1864 and a vaulted cistern that store ten million litres of fresh water. Can you beat that!! Read again, the volume. This is history.
Churches one of the Best Places to visit in North Goa:
Churches is one of the Best Places to Visit in North Goa. Your grandparents would as delighted as your parents. You may even see that 'teenage' look of awe on their faces. The dry moat surrounding it is, of course, a characteristic of fort structure. Basilica of Bom Jesus has the mortal remains of St. Francis Xavier preserved here. It also is the UNESCO World Heritage site.
Win your parents' and grandparents' hearts in the easiest possible style. Yes, I know you know it.
Temples one of the Peaceful places to visit in North Goa
Amongst the places to visit in Goa with family, the Mangesh temple and the Shantadurga Temple are of course for Hindu families to revere. Tour buses, as well as your resort bus, will take you there. All you need is to confirm at your hotel/resort reception are the timings especially for the older lot in your family.
Donna Paula is the statue on the river that and attracts tourists for both historical significance and water sports. Safe and crowded place, i.e. regular family crowds. Usually, families staying at the Miramar Beach resort visit this as one of the closest spots.
Hotels one of the Top Places to Visit in North Goa
The Taj Hotel has several offers with the Places to Visit in North Goa with Family -Boat cruise in river Mandovi which starts from 1800 hrs on towards for 1 hour in one trip. The second trip has you showing the Chapora Fort, Vagator Beach, Baga Beach, Calangute Beach, Aguada Fort, Light House that closes at 1800 hrs and Aguada Beach.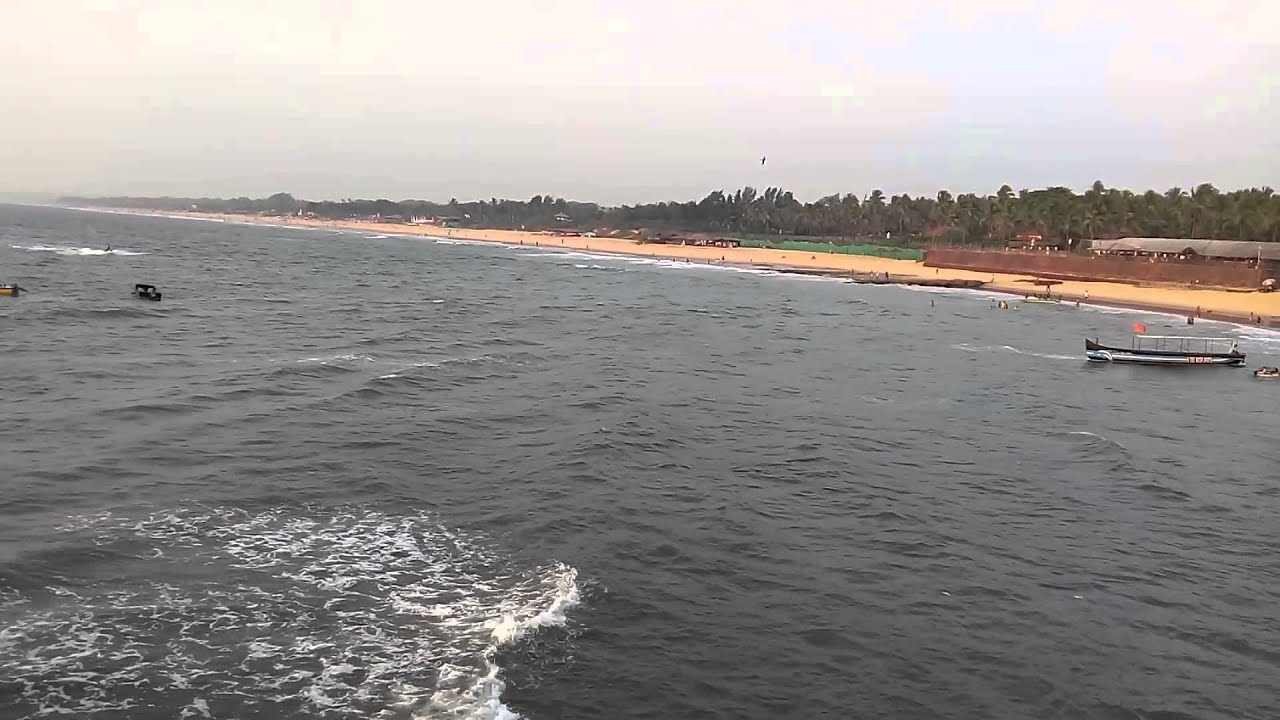 Wow! Isn't this a lot of sight-seeing in a day. Well, I know how you would decide for several days' trip.
Especially for your old Gens:
Places to Visit in north Goa with Family get you to the other directions in Goa as well.  In South is the coastal Goan village of Benaulim with the Goa Chitra museum. It has a large collection of 4000 artefacts—focusing on Goa's traditional agrarian technology and lifestyle. Victor-Hugo Gomes founded this in 2010.
Goa has an educational centre for the preservation of Art, Culture and Environment. Also called the Foot Cross Museum or Ancestral Goa Museum this is miniature Goan village set up to recreate the rural life of old days. It is run by an artist Maendra Jocelino Araujo Alvares in South Goa.
Pen Down Top 10 Best Beaches in Goa for Foreigners. It is a big surprise that Goa keeps surprises all the time for her visitors. Of course, she is able to do so thanks to her care by Nature. Even the Goan natives have also made their good efforts in creating recreation spots for all ages.
Places to visit in Goa here are a blend of the Existing and new Places:
Let's begin with water parks, there are three, the Splash-down water park at Anjuna, Bardez-Goa. Second is Froggyland Waterworld at Nuvem and third is Blue WhaleWater park at Baga Road.
All of you can frolic in all of these. Your grand generation may relive their honeymoon days, so will your parents!
Beaches simply don't need a mention. The Arabian sea laces Goa so well, so you get a feel for them with water waves splashing even at distance. Calangute and Baga, are most commercial and popular with close grub spots and drink and beverage hubs as well as dotted with shopping vendors.
Go shopping at Baga night market and Arpora Saturday night market is Top Places to Visit in North Goa. Yes, I know, you are reading the night market here. These are. When else do you get time to shop after an entire day of whooping in and out of the water and your kids making sand castles…
Places to Visit in North Goa for your Funfilled Holiday!
Enjoy jet ski, knee-boarding, windsurfing, surfboarding. What with you paragliding and parasailing, and watching half the time people practically arriving in the air on your fun-filled escapade!
Get your kids to go gaga with the dolphins, spotted easily are Pacific hunchbacks and shy porpoises. These you get to see with John's Boat tours. The travel company does a 4-5 hour trip from 8:15 am every Tuesdays, Thursdays, Saturdays, and Sundays, and it is specifically 'No dolphin, No pay'.
Also, you get ferry rides to watch several species of beautiful birds at Salim Ali Bird Sanctuary located on the western tip of the Island of Chorao along the river Mandovi.
There is also the Bondla wildlife sanctuary with a zoo, deer park and botanical and rose gardens. 
Calangute, Baga, Candolim beaches throb with energy and activities but you do need to keep a check on your kids and the elderly during rains. Seasonal alerts by authorities are a routine affair and are sure to take them, seriously. Family comes first!
The  Mhadei River and Tilari River offer kayaking and white-water rafting. 
IN CONCLUSION:
Moreover,  Goa is such a cosy place to be that half the time you shall be shuttling from one city to another not even realizing the fact. Beaches, shops, resorts, museums, waterfalls are all Best Places to Visit in North Goa.
We have now the information on the top 10 places to visit in Goa with family.  Pick these, add you're furthermore and make a complete holiday package.
When you pack in to visit in Goa with family, carry the family clothing accordingly. Last said but not the least, road trips are the most awesome, suggested or not. Rent a car. Your family would love it. Keep the windows open unless you travel in rains.