Goa is one of the most desirable destinations not only in India but in the whole World. Solely because it offers the best of everything. Miles of golden sand, fresh blue sea, a fun-filled nightlife and infinite options to drink and dine, all this makes Goa one of the most preferred holiday destinations. Talking about adventure sports in Goa, it would do well to experience some of the most adrenaline-pumping and exciting activities that could find a place on your bucket list of 'Things to Do in Goa.' It barely matters whether one is a swimmer or a trekker, an absolute adventurous person is open to try out adventure sports in Goa.
Planning for Adventure Sports in Goa? Watch out for these Goa Adventure:
1.   Scuba Diving At Grande Island In Goa
If you an adventure freak and you love water, then you should try Scuba Diving At Grande Island In Goa. Scuba Diving is one of the best adventure sports in Goa.
Experience the breathtaking and beautiful wonders of the sea with an exciting Scuba Diving in Goa!  You can experience this underwater world which is organized by international standards of expertise, equipment, and safety.
This activity lasts for 45 minutes. Training sessions are provided.
The session of Scuba Diving is under the guidance of PADI certified trainer and enough safety equipment.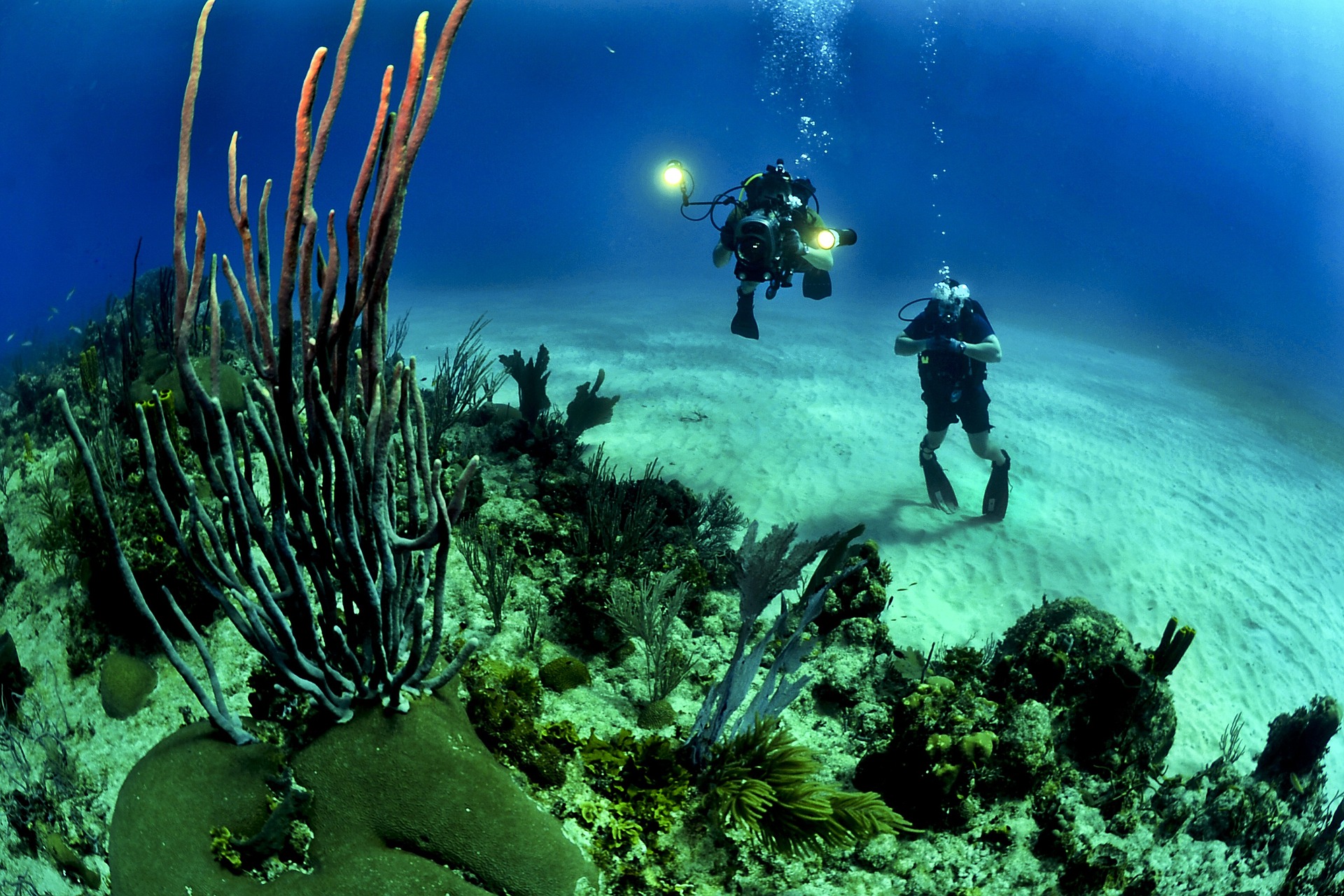 Meal:
Light Snacks
Lunch
Soft Drinks
Other Inclusions
Quick training session
A boat ride of 1 hour to reach Grande Island
Scuba diving of 20-25 minute a dive for each participant
Equipment charges
Photography and videography
Safety Kit
Things To Carry
Extra pair of clothes
Sunscreen and cap
Swimwear
2.  Dolphin Sighting
Dolphin spotting trip is one of the top-rated adventure sports in Goa. We hear a lot about dolphins in the Arabian sea. There are many different locations where one can spot live Dolphins jumping around you. One such place is near Fort Aguada.
Enjoy one hour of cruising in Arabian sea spotting dolphin and create a lifelong memory. These extremely intelligent and playful mammals will please every visitor with their high jinks as they play and feed in water. Spot the playing, twisting and twirling dolphins riding by the waves that are are a feast for eyes. Watch them playing in the Arabian sea and experience the exceptional moment with your friends and family.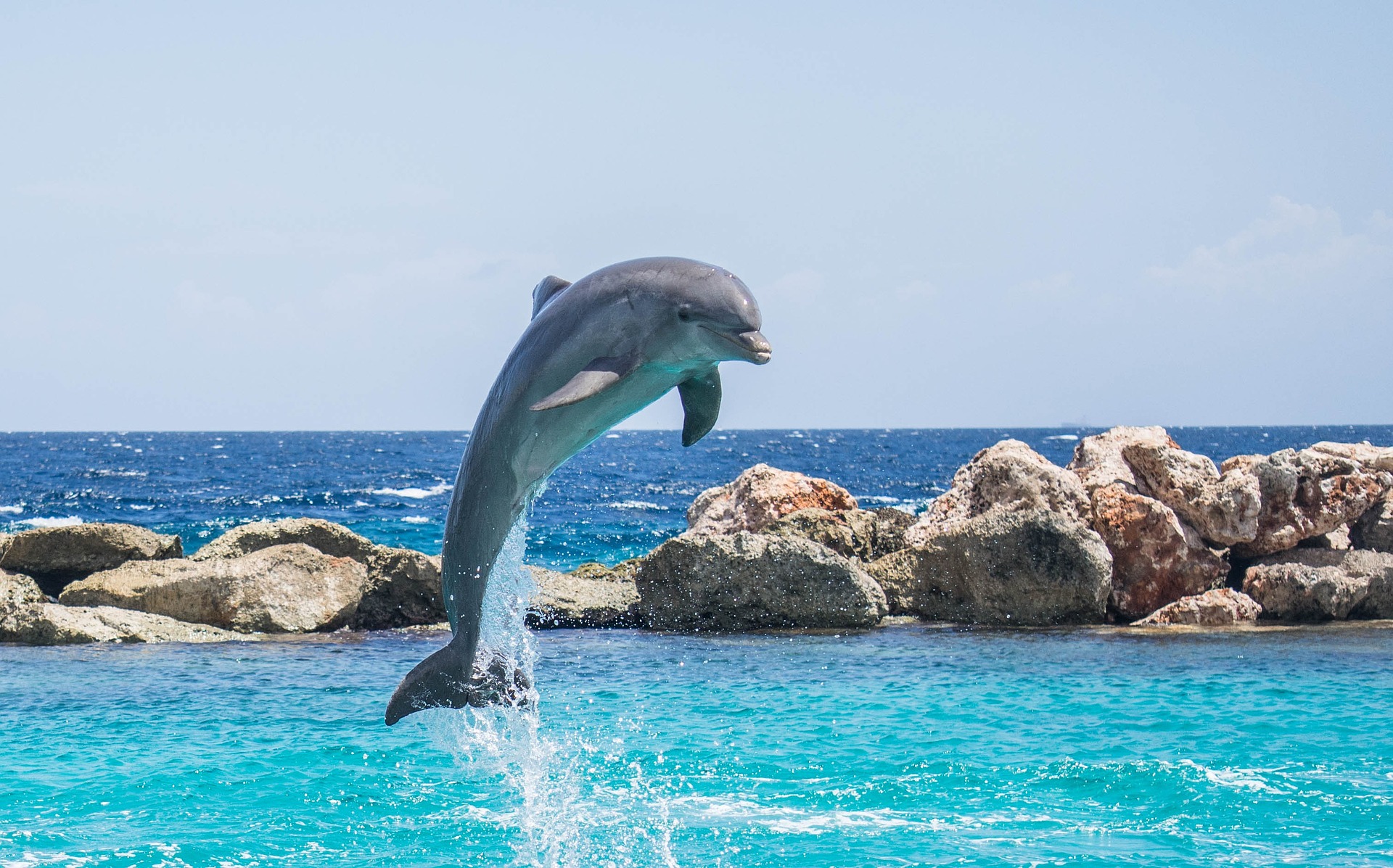 Get ready for exciting this Dolphin Sighting experience in Goa. Many tours with various packages are arranged for Dolphin Sighting. Meals are provided by the tour providers. Embark on the exciting Dolphin Sighting and explore marine life. Enjoy your time on the cruise with chilled beverages and delicious meals.
Starting from:  INR 250 to 1,800 per person
3. Trekking and Hiking
It happens that when we think about Goa, the first view which comes to our mind is beaches and sea. Have you ever thought of Trekking and Hiking in Goa? These adventure sports in Goa attract a lot of young people here.
Long trails of hiking on routes that are challenging are a lot of fun when done with your group and with proper gear. Mahavir Wildlife Sanctuary and Mollem National Park offer excellent destinations for hiking.
A Trek to Dudhsagar Falls is very popular along the route beginning from Devil's Canyon. Vagheri Peaks, located at the height of 560 meters, is another favorite amongst the trekkers which electrifies through its rough grounds and tests one's strength both mentally and physically. Netravali Wildlife Sanctuary offers spectacular views of the forests, flora and fauna and wildlife in its full bounty.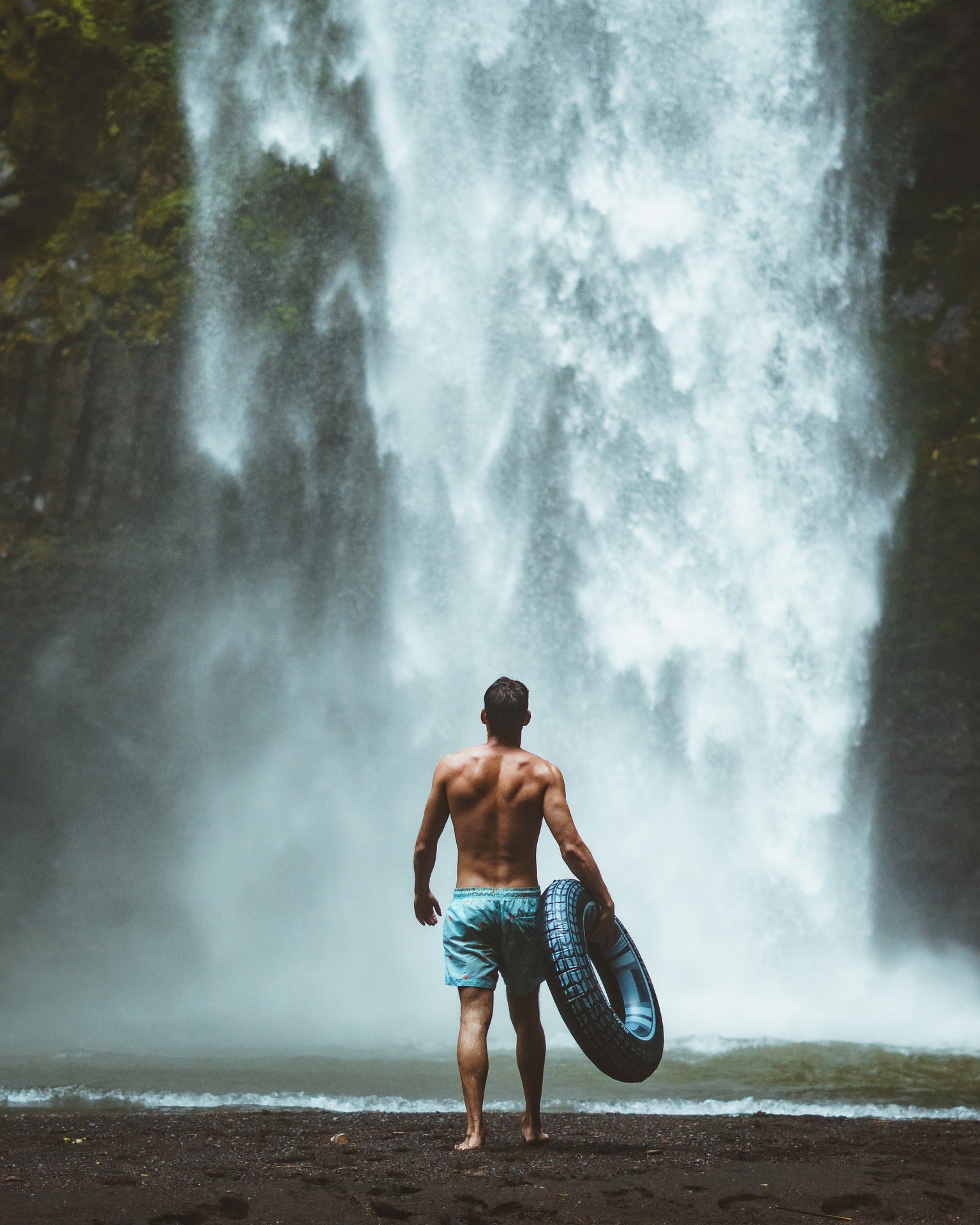 On the way to the peaks, get startled by the beautiful scenes of the dense forests, a wide variety of exotic flowers, different species of butterflies and many of the rare avifauna species. One of the most mesmerizing sites in these treks is the 'fizzing pond' that is famous for its unique display of rhythmic bubbles.
Trekking and hiking requires a reasonable level of physical fitness and is a truly memorable adventure experience. Investing in proper footwear, comfy clothes and essentials like sunscreens, insect repellents, and sunglasses is a must.
Trekking and Hiking adventure sports in Goa should be avoided in monsoons, as the terrains usually get slippery making it difficult to walk and climb.
Places for Hiking and Trekking:
Dudhsagar waterfalls, Vagheri Peaks, Todo waterfalls, Udaan Dongor, Netravali Wildlife Sanctuary, Mollem National Park, Collem.
Best Season to visit: October to March.
Approx Cost: Day tours to Dudhsagar and national parks start from INR 2000 to INR 5000
4.  ATV Biking
All-Terrain Vehicle (ATV) Biking is one of the most loved adventure sports in Goa. It biking means riding or racing on four-wheeled bikes that are strong enough to resist different types of terrains.
ATV biking is an exceptionally enthralling activity, wherein you can ride an extremely powerful bike in all the types of terrains. Be it on rocks, woods or muds, it will surely give you with a lot of fun and enthrallment.
ATV biking is an exceptionally enthralling activity, wherein you can ride an extremely powerful bike in all the types of terrains. Be it on rocks, woods or muds, it will surely give you with a lot of fun and enthrallment. Whether an expert or beginner, the Goan grounds will always keep you drenched with vibes and excitement. However for this adventure sports in Goa, you just have to be above 14 years of age.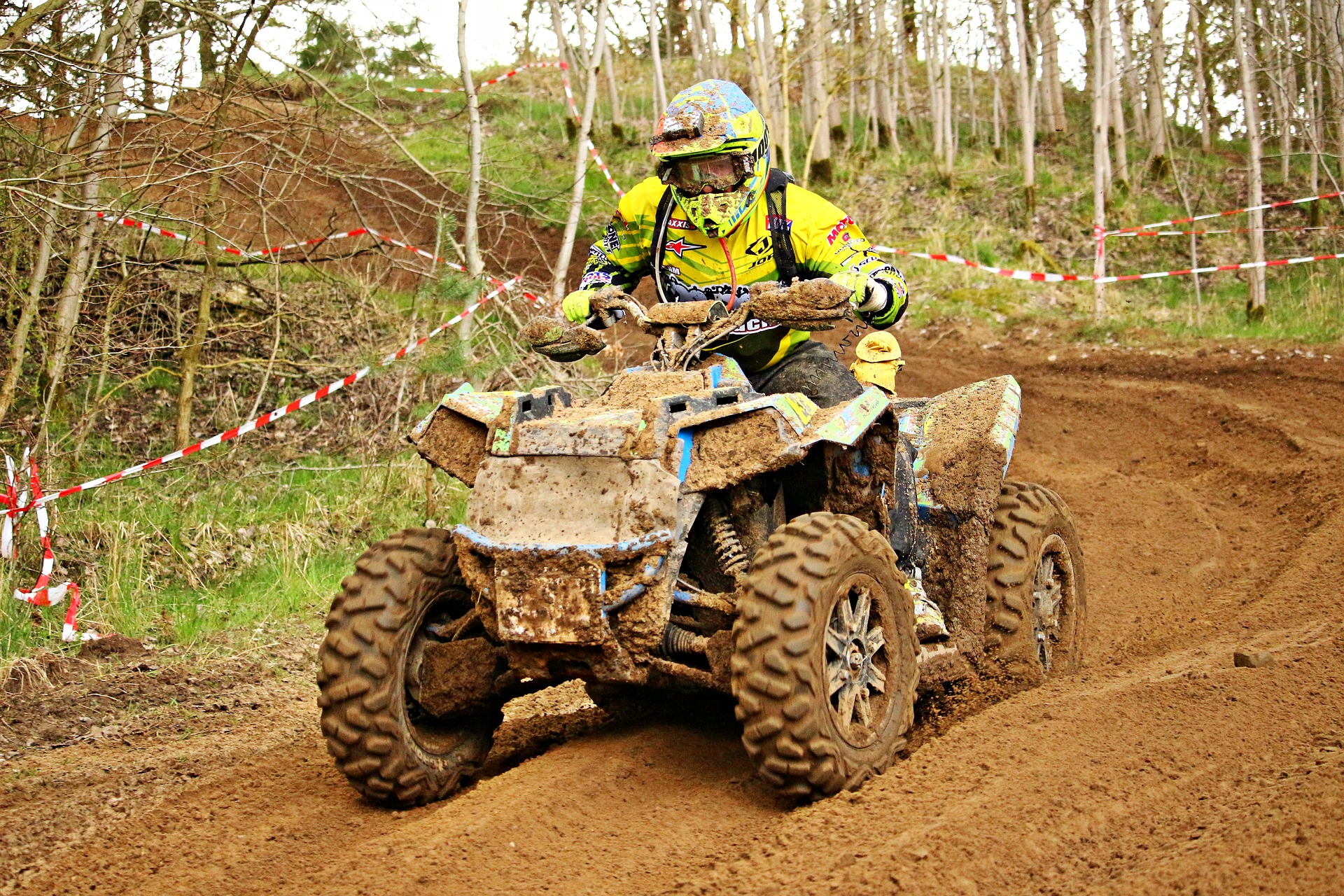 Well-known Operators Offering ATV Biking:
Adventures Goa in Ponda they have tracks spread over 5 acres with several difficulty levels.
Rider's Club in Anjuna offers both natural and man-made trails of 1 km each.
Best Season: October to March
Approx Cost: INR 500 onwards.
5.  Hot Air Balloon Ride in Goa
Hot air ballooning is one adventure sports in Goa Its a trip that gives you a memorable experience in the sky. The hot air balloon is a balloon carrying 5-6 passenger along with a pilot. This ride has newly started by tourism of Goa which will take you high in the sky giving an opportunity to see a 360-degree view of Goa, glittering blue sea with the golden shores, backwaters and lots more.
Even though the trip is relatively expensive and entirely weather dependent, hot air balloon ride is already a big success. This makes it one of the must take adventure sports in Goa. As you move up in the sky from altitude to altitude, the panorama you see is fantastic. Cherishing these moments is a lifetime experience.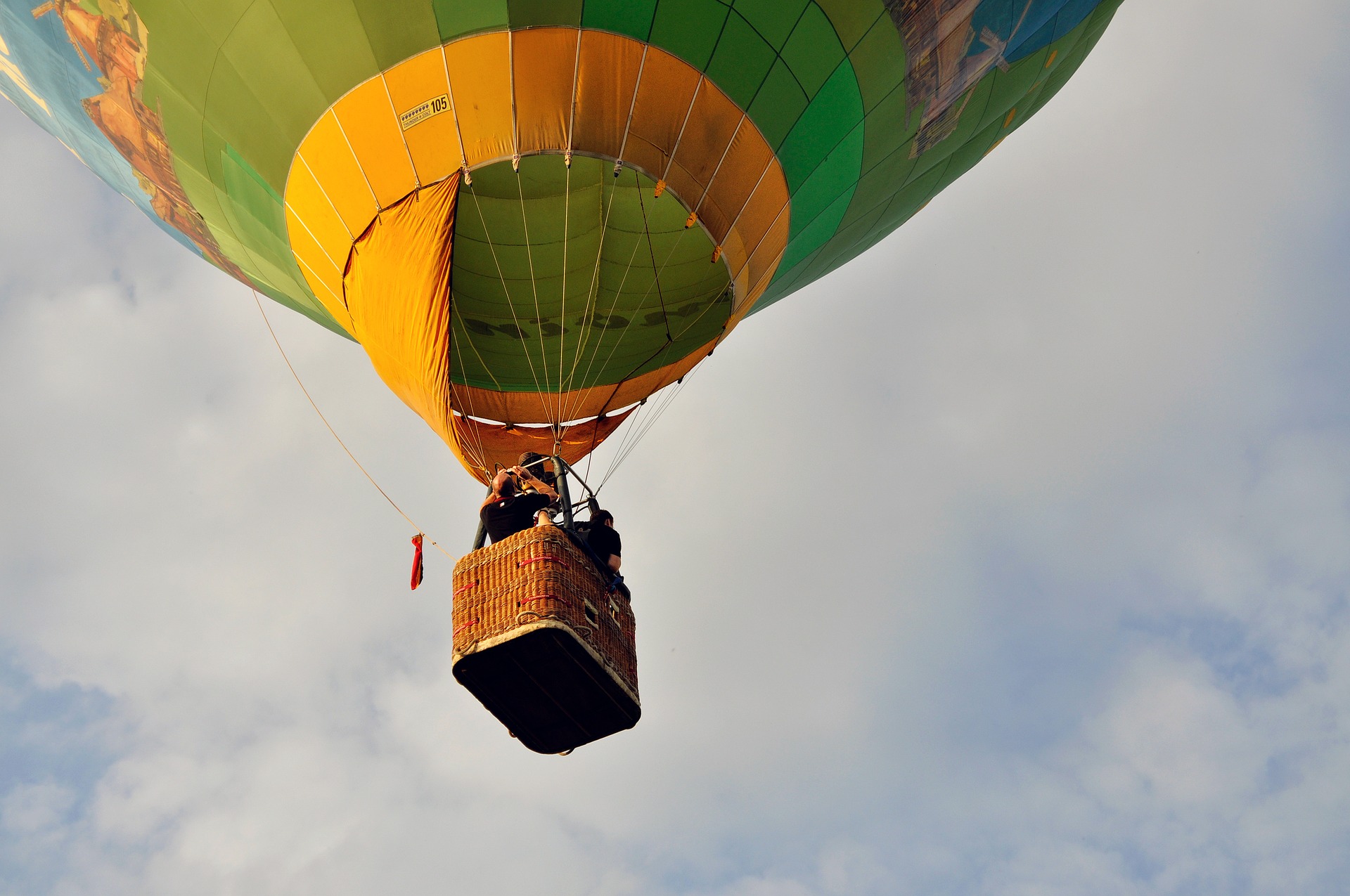 This trip is in the early morning or late evening depending on the weather condition. The Trip can be called off any time as the trip is entirely dependent on weather condition & the speed of the wind. In case the trip is canceled in such circumstances your appointment will be shifted to next available date or refunded you with full amount paid.
Places Offering Hot Air Ballooning: Asolda Ground, Chandor, South Goa.
Well-known Operators: Seawater Sports (Arpora); Tiger Balloon Safaris (Panjim)
Best Season: October to May.
Approximate Cost: INR 9000 to INR 11000 per person.
6. Camping
Camping in Goa is fun. One of the best locations in the south of Palolem beach. The beauty of this place comes from the bamboo huts and the wooden huts, they offer comfort with almost all modern amenities like a private bathroom. The peaceful sand, the aroma of the sea, the songs of the waves and the chirping birds fills the ambiance with an eternal note. Also, the pocket-friendly costs of these huts make them an ecstatic getaway while on a trip to Goa.
Enjoy your stay with delicious meals and drinks. Whether during the day, when you can get into an endless list of activities. During the night, you can enjoy the calmness with a lively bonfire. You will always have your reasons to cherish your this camping experience.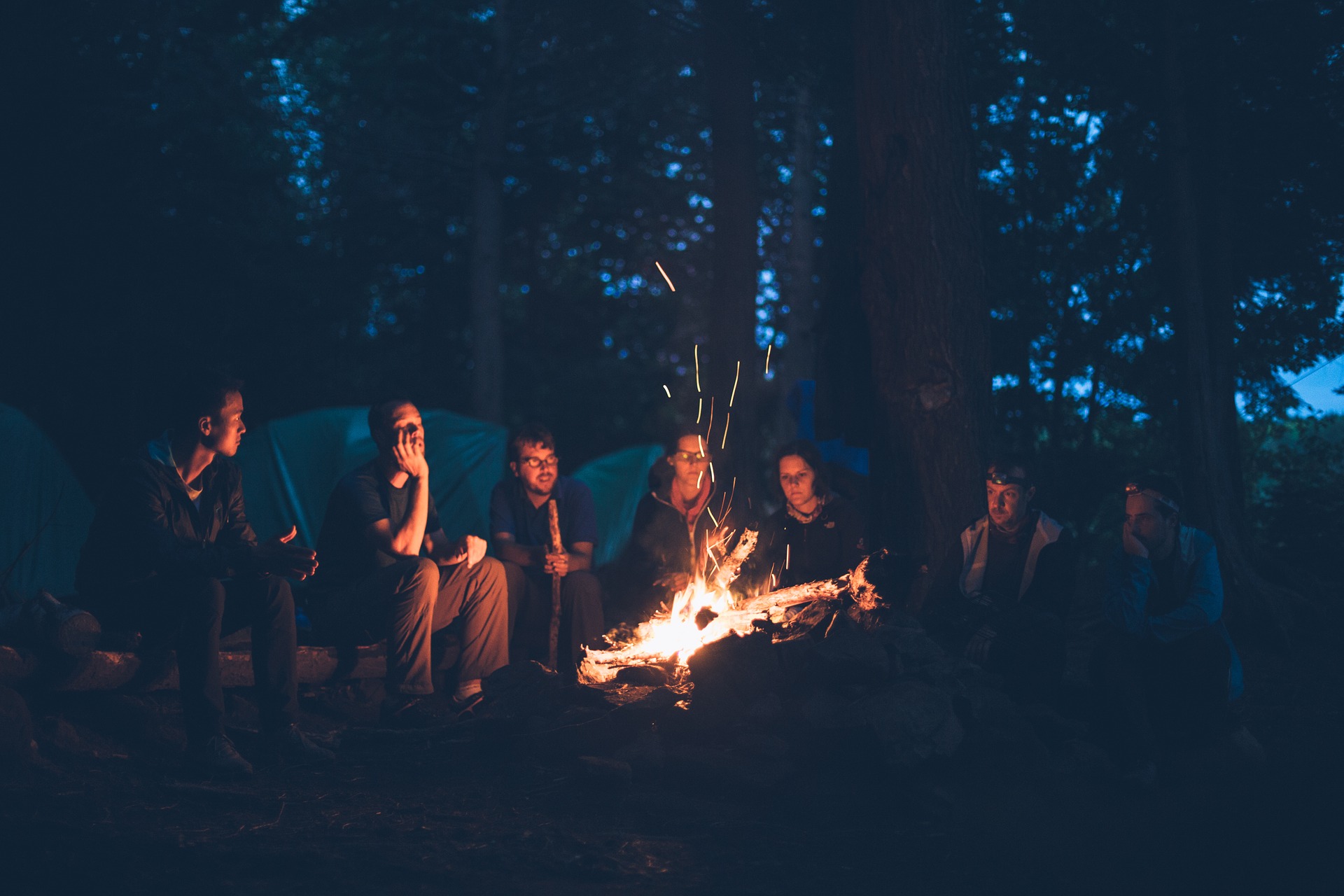 Places to Camp: Palolem, sites nearby Dudhsagar Falls.
Best Season: October to May.
Approximate Cost: INR 2000 – INR 5000 per person
In Conclusion:
These most Electrifying Adventure activities in Goa will surely keep you busy for a while where you will enjoy the best and take you into next level of adventure sports. You can also enjoy these Watersports in Goa. And make you trip the most memorable and exciting.