Museum of Goa – Experience the Historical Culture of Goa
Art and museums in Goa show an influence of Portuguese impact in Goan culture. The condition of art gallery in Goa and museum of Goa is very well, and visitors are happily surprised to find some delightful stuff almost at every distinct place. The buildings that comprise the art gallery in Goa are typical Portuguese architecture. They have preserved the Goan essence very well.The Goa state is, but its level of efforts in maintaining its culture and heritage is magnanimous.
Famous Museum of Goa:
Explore the ancient culture and heritage in the museum of Goa where you will see the ancient culture and monuments preserved. The conditions of these museums are very good and can be visited by people and see some exciting things in the Museum in Goa. You will also find the Portuguese culture and would love to explore it in the museum. Whenever you visit Goa you must Visit the Museum in Goa and if you miss then you will lose lot of fun and excitement in there. Take a tour to these ancient museum in Goa.
1) The GOA STATE MUSEUM BASED IN PANJIM
Also known as the State Archaeology Museum founded in 1977. It consists of Ancient History and Archaeology, Art and Craft, and Geology sections. An interesting fact is that the museum of Goa had a small beginning in a rented building on Sept 29, 1977. The actual inauguration was a new complex with the august presence of the then President of India on June 18, 1996.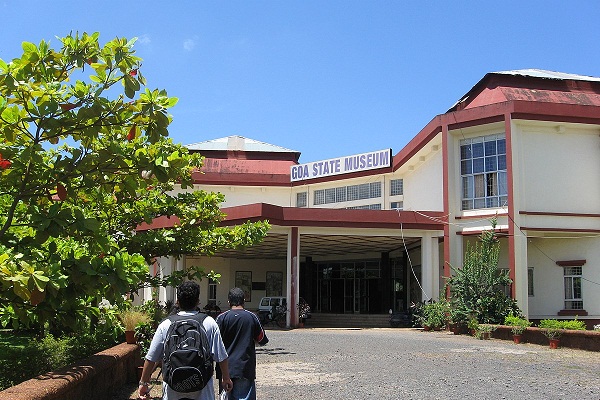 To begin with, the museum housed 8,000 artificial on display, including stone sculptures, wooden objects. Also, some carvings, bronzes, paintings, manuscripts, rare coins, and anthropological artifacts at the EDC Complex in Patto, Panaji. The museum also showcases the ancient history, culture, and traditions of Art and museums in Goa.
2) NAVAL AVIATION MUSEUM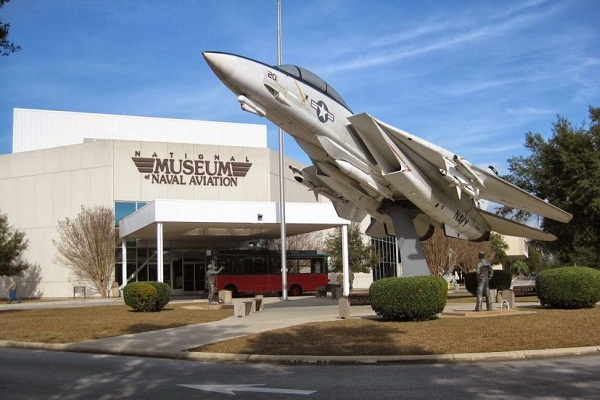 It Is in Bogmalo, 6kms from Vasco De Gama. It is a military museum. The museum has an external exhibition space and a two-storeyed indoor gallery Art and museums of Goa. In the beginning, the museum had a small collection of 6 aircraft of world war || vintage such as Sealand, Alize, Dove, Vampire, Sea Hawk and Hughes Helicopter.
Now in the museum, there are 15 types of aircraft with aircraft carrier INS Viraat, complete with a ski-jump runway, and Sea Harrier jump jets on its deck. In the museum of Goa, you can see the historic Super Constellation aircraft, which paved the way for Indian Navy to take over Maritime Patrol duties from the Indian Air Force. All machinery and equipment are kept well maintained. One can touch and feel the exhibited objects. It located behind Goan airport.
3) GOA CHITRA MUSEUM, BENAULIM, GOA
The museum of Goa is associated with the artist-curator Victor Hugo. All the artifacts kept here have a reference with olden days Goa. There is much to describe in the voice of the older living community. The objects preserved here symbolize the rural and agrarian life of early Art and museums of Goa. This is one among the museums in goa that has made efforts to continue appreciating the works and objectives of rural art forms that have helped in development. It also promotes the endeavours of artists involved in producing Goa's indigenous art forms.
They encourage students to participate in the working of artisans. It also promotes the amelioration of rustic artisans with alleviating their saleability.
4) Museum of Christian Art, Old Goa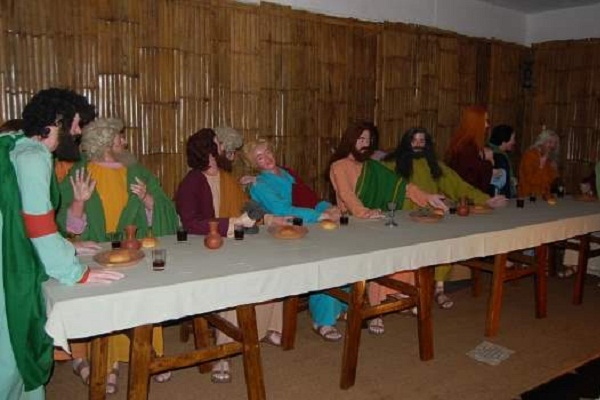 Set up, in 1994, it was the only museum of Christian art in Asia. It is based in the Convent of Santa Monica and is home to heritage monuments today. Among the Art and museums in Goa, this one is said to consist of a lot of work done initially by Hindi artists but declared as Goan Christian art.
Look closely at the collections and their preservation. The textiles preserved here have some extensive ornate details with gold and silver thread weaving, along with multicoloured thread embroidery as well as other distinct material incorporated in the stitching Art and museums in Goa.
Every object displayed in the museum speaks of the immense wealth of the then existent churches. The Calouste Gulbenkian Foundation, Portugal and the Indian National Trust for Art and Cultural Heritage (INTACH), New Delhi has supported this Museum.
Art Gallery in Goa
Are you an art lover or art fan then here is an exciting stuff and place to visit the Art Gallery in Goa. Check out for yourself the beautiful Art Gallery of Goa which will keep you busy exploring the ancient art which are preserved in the Gallery. If you visit Goa and miss out this delightful Art in Goa. Plan your trip to Goa and in your plan there should be the Art Gallery of Goa so that you get a memorable trip with your friends.
1) SUNAPARANTA ART CENTRE IN GOA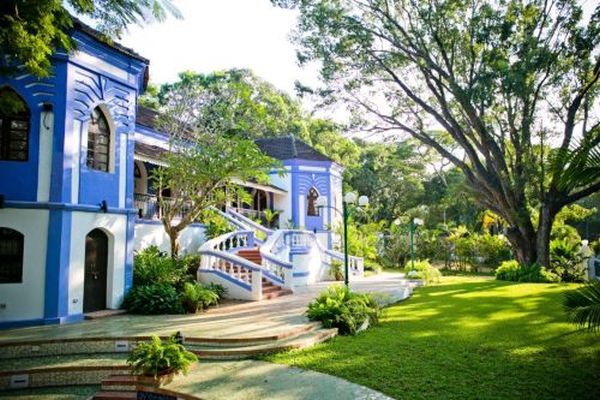 Is the pace to be! Its appearance is of a cool lavish bungalow outside with blue paint and greenery around. The insides of this art gallery in goa are magical in their way. Everything has its charm. For eg., the flower arrangements are in a variety as the breeds of flowers decorated.
A separate section dedicated to Bollywood with wall collages. Another is a white room where everything is white with art pieces posted on the whiteness of the walls Art and museums in Goa.
You can taste some delicious cake and coffee in the restaurant here. That is also a beautiful and elegant place to be.
2) MARIO GALLERY, PEHNA DE FRANCA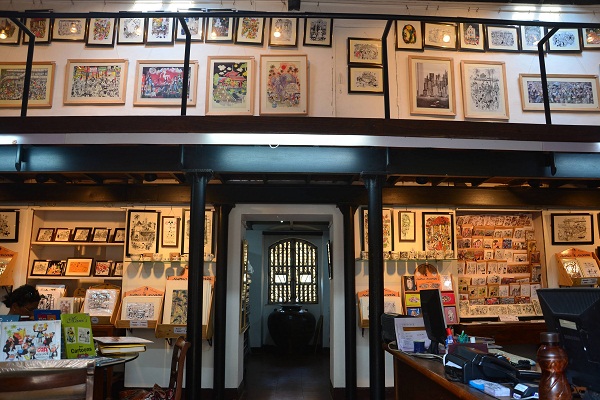 Is a little fascination tour of Goa in a charming manner. Idyllic here means you feel like an animated or a cartoon character yourself as part of the Gallery! This one of the art galleries in goa has wall cartoons, and there are cartoon character mannequins all the way from the entrance to the premises within. A beautiful collection of lampshades arranged for your appreciation! There are fridge magnets.
They have also displayed tiny bits of small carved wooden animals, printed greetings. Also, engaging bottled goodies. You have ethnic printed clothes Art and museums in Goa. The Mario art gallery in Goa does give an interactive feel with a telltale ambience. The gardened path inside has figures of different rustic professionals in activity postures.
3) The GALLERY GITANJALI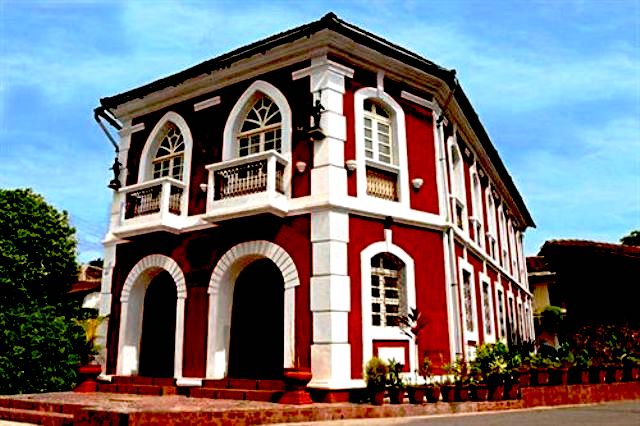 On Fountainhas Road, Panjim has an extreme Portuguese feel, especially its architecture. It is the beauty of being in Goa. Half the time even an Indian may feel an international traveller touring Portugal! It seems a small place to be, but once you step inside, there is a whole lot to discover. It hosts black and white photos of Mother Teresa.
They have paintings on sale. There are people to help you with all the displayed stuff. Art and museums in Goa.
4) KALA ACADEMY IN PANJIM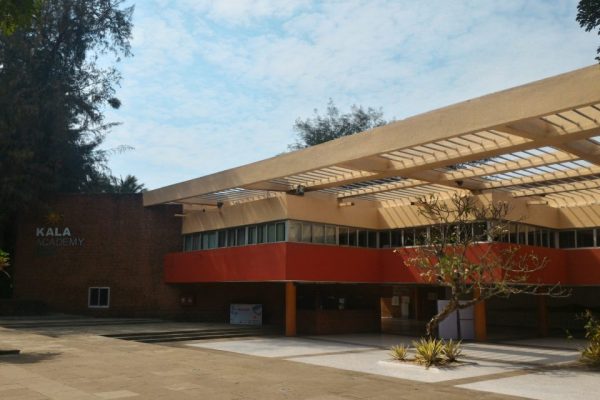 A gallery dedicated to the work of contemporary Goan artists, both amateur and professional. It is easier said than done indeed! The contemporary art displays are quite some food for thought. Goa seems to be somewhat inventive and resonant not only in keeping her culture alluring but in retaining its charm and allure. Be part of cultural workshops in this Art and museums in Goa, speak appreciation and listen to some outstanding oratory as well as enlightening narratives by the veterans here.
Goa is futuristic regarding her cultural relations not only with visiting scholars from India but internationally as well. The Academy actively takes part in the discussion to enhance the future of goa art. Here is foresight and here is a vision. Art students and the public assemble for the artists' camp as well that encases the professionals in action. The participants can also enroll as prospective students with the professionals.
5) CARPE DIEM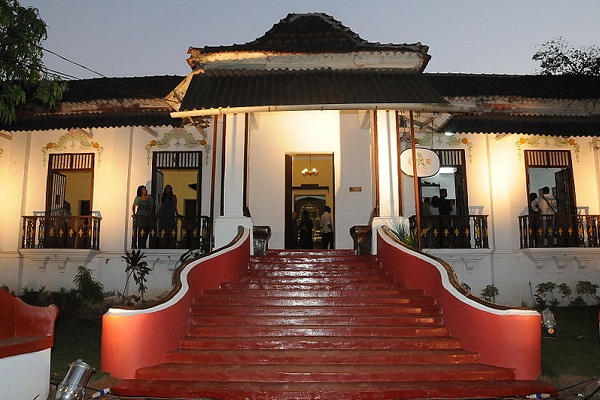 The name of a place housed in a 260-year-old ancestral house in Majorda. The meaning of the word is 'seize the day.' Art and museums in Goa. As fascinating the name is the place provides a platform to novices for creative experience and performance. A vast red staircase welcomes you to Portuguese styled premises, and you have your moments to seize the day!
In Conclusion:
Want to explore the ancient culture and heritage then Goa is the place where you see these ancient art gallery and museums of Goa. Plan your trip and visit these exciting and delightful places and know about the culture and heritage of Goa. You can enjoy with the Goa Tourism Guide