Goa means beautiful golden beaches and a history that is affiliated with this state. The cultural backdrop couple with the natural beauty of the landscape makes it a frame for the camera to roll. The beauty of this place appeals the film directors and producers to choose Goa as the shoot location. Also, it's very cheap to travel to Goa from Mumbai which makes Goa an ideal place to shoot. While you're visiting Goa, these 5-popular film shooting places in Goa which are the ones that you should not miss.
List of Shooting Locations in Goa
1. Chapora Fort
Everyone has seen the most iconic new-age Bollywood movie "Dil Chahta Hai." The prime scene of three friends standing on the top of Chapora Fort became the most loved shoot. That 16th-century monument stood gloriously and supported the whole shoot. One can not stop falling in love with that magnificent structure. Once you are top, you can feel the sea breeze running through your hair, and you forget all your worries in the world. The Chapora fort and the adjoining beach are most popular film shooting places in Goa. Location for many other films like Golmaal, Rangeela and more are film shooting places in Goa.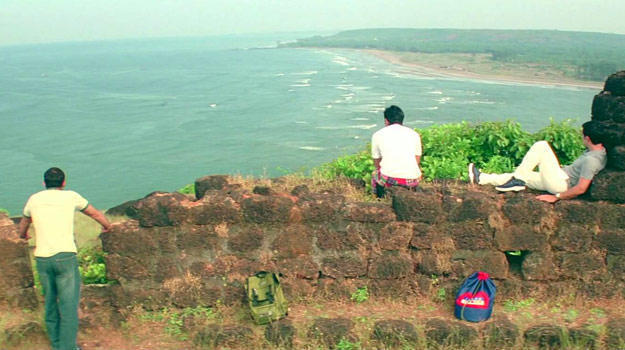 2. Old Goa
The most authentic culture of Goa is in Old Goa. Being an absolute goldmine location for making a film. There is an excellent history associated with these ethnic streets which make it more beautiful. From buildings to everything that makes a magnificent backdrop for any movie set. Old Goa shows a very rustic and 20th-century grace with its many world heritage sites like Church Of Saint Augustine and Basilica of Bom Jesus. With this in mind, a lot of movies of 90's like Pukar, Khamoshi, etc. were shot here. Also, some recent films that have been shot here include superhits like Singham.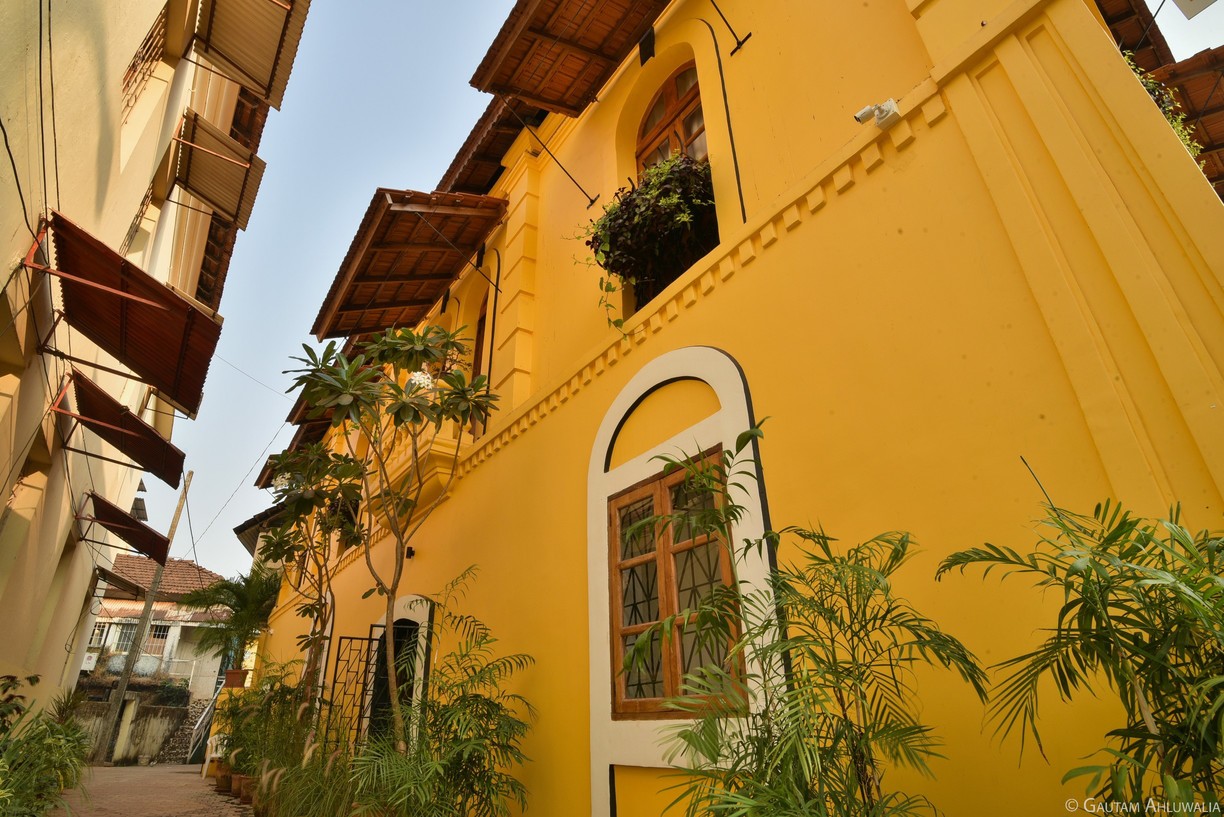 3. Aguada Beach Fort
This great Beach Fort combination is one of the famous film shooting places in Goa. This popular location was built in the 1600s and is quite famous among the tourists as well as film shootings. Many regional as well Bollywood movies have been shot on this location. To name some, Dhoom and Mitva.
4. Dudhsagar Waterfalls
Everyone was struck in the "Aww" moment while watching the scene from the movie Chennai Express, in which the train is crossing a bridge. In the background of that bridge was a humongous but magnificent waterfall. While most of the people thought that it was computer graphics, but that was not the case. That waterfall exists in reality. Popularly known as Dudhsagar Waterfalls, the milky waterfall is one of the most famous films shooting places in Goa. Located on Mandovi River near the border of Goa and Karnataka, this 300m waterfall is simply stunning.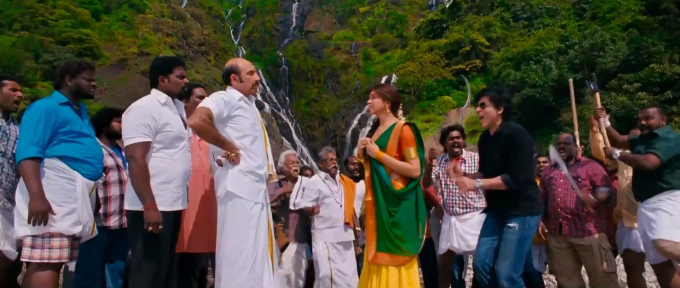 5. Saligao Church
Saligao Church is in a small town named Saligao in North Goa. This pretty white church is Mãe de Deus Parish Church. This is one of the most used film shooting places in Goa. The 2000's superhit, Josh having Shahrukh Khan and Aishwarya Rai was once shot at this location. The gothic architecture of the building combined with the jaw-dropping backdrop of one of the most picturesque and also greenest villages in Goa. Altogether this is a perfect spot for tourists to come and explore the beauty all around this place.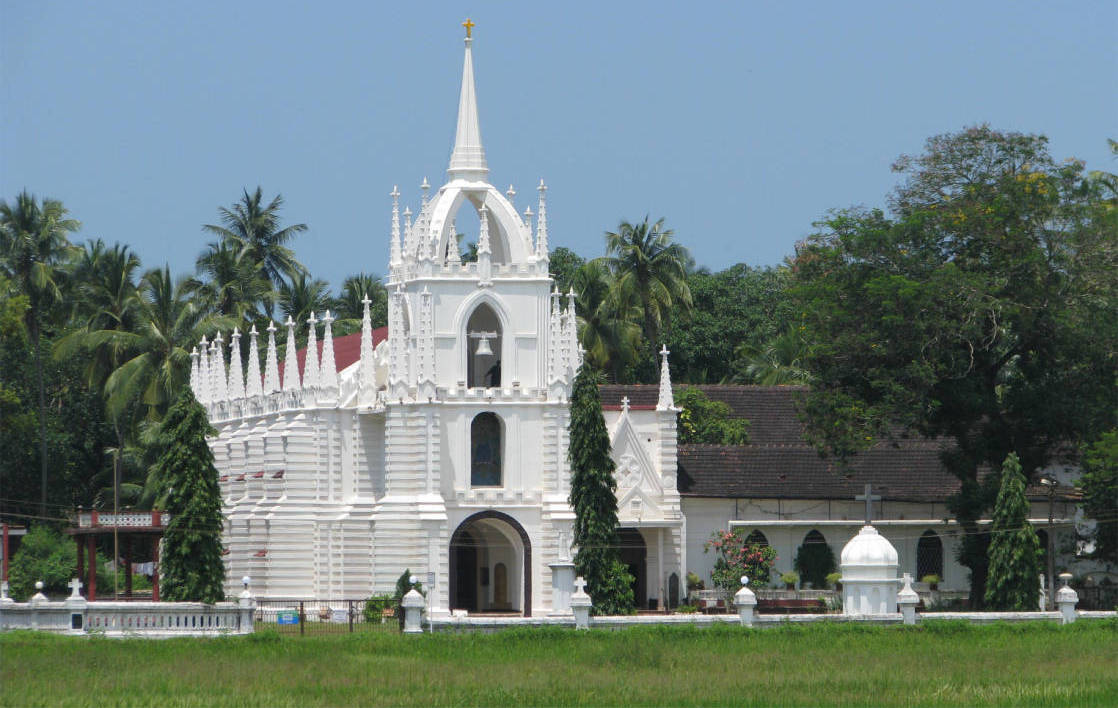 Besides providing many scenic locations, Goa is also well known for hosting the biggest film festival annually. The International Film Festival of India (IFFI) took place in Goa. So, if you're travelling for that, check Mumbai to Goa flight fare to get the best flights and hotels and plan a trip around the most iconic film shooting locations of Goa. Who knows, you might also get a glimpse of your favourite superstar at some of the spots too.