GOA the mesmerizing beauty of nature, land of beaches, tranquil atmosphere, shopping streets, delightful food and lots of fun that indeed defines GOA! Isn't it? Have you ever been there? If not yet, let's take a virtual tour exploring the Best Places to visit in Goa! Right from the serene seashore lines to the beautiful churches, shopping streets we will delve you into every happening thing in Goa. Ready, get, set, GO….
Let's Get Started With the Best Places to Visit in Goa
1. Baga Beach is one of the Best Places to visit in Goa:
Get Direction
Baga beach is one of the most favourites of all Goan beaches. As a tourist, your Goa trip is incomplete if you haven't been to Baga. There is always something happening thing going on there. In the morning time, the beach is a perfect place to lounge in, take a sunbath and interact with the tourists across the world. Then comes the adventure's, you can go for some adventurous water sports. Head over lunch at one of the many restaurants which offer various dining option near the beach itself, and yes, they will surely delight your appetite.
It's time for the Goa Nightlife; it is when the beach virtually comes live. Lots of party options are available here. If you are a party person, the night beach parties are waiting for you.
Watersports Adventure: Baga Beach is famous for its jet skiing, parasailing, banana ride and boating water-sports.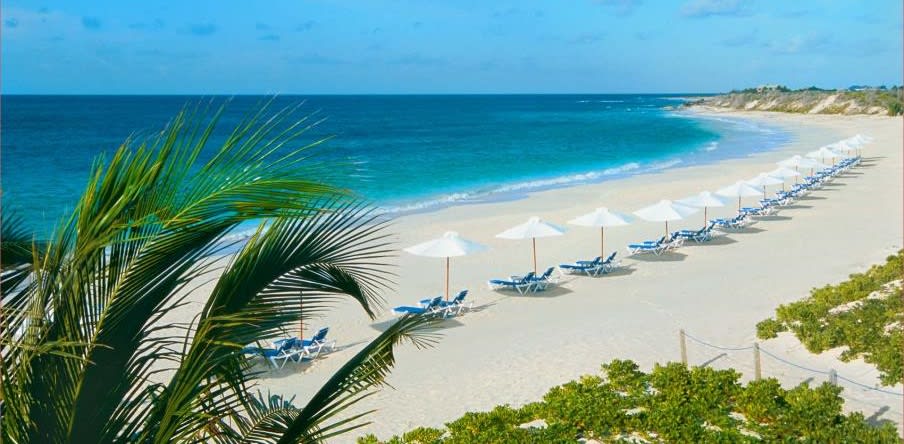 2. Calangute Beach
Get Direction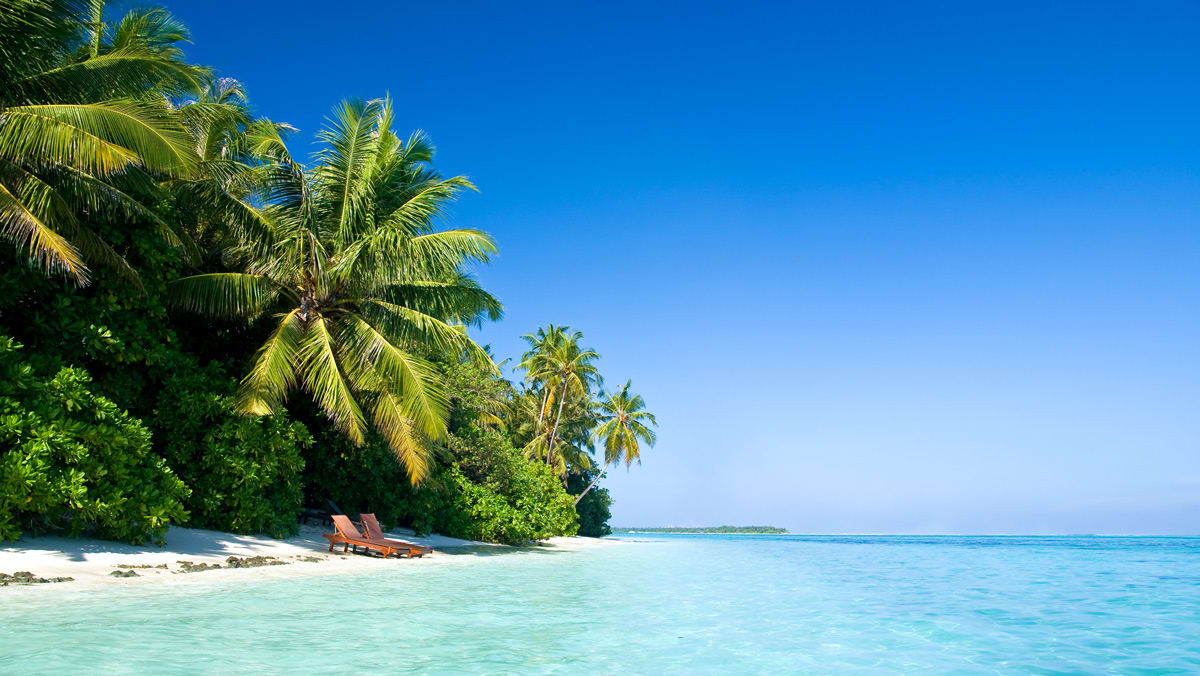 Calangute Beach Goa is One of the largest beaches in Goa lovingly called the "Queen of Beaches." The serenity and beauty make it one of among the top ten beaches in the world and thus a must visit place in Goa. The Calangute beach is big with enough activities to fill your mind. The beach alone is the largest attraction for tourists all over the world. Lying down in the sand without fear and hands-on some water sports are the main attractions when visiting Calangute beach.
Read more about Calangute beach
Baga beach and Calangute beach are neighbours of each other. Take breakfast at Baga and lunch at Calangute. The nights in Goa are more thrilling and scintillating. The beaches, Baga and Calangute, get transformed into a party hub in no time.
Watersports at Calangute: Calangute offers the best water sports adventures like kayaking, sailing, wind-surfing, water snorkelling, water-skiing, and fishing as well. Parasailing is also offered for your enjoyment, have fun! one of the Best Places To Visit In Goa.
Check out Adventure Watersports in Goa That You Must Try!
3. Palolem Beach for that Exotic Miami Feeling
Get Direction
Ooh, la la… have you been to Miami? No, here we introduce Miami to Goa!
The most scenic beach with exclusive beautiful rocks and islands off its shores defines Palolem Beach, Mini Miami of Goa!
You will find healthy eating options; various watersports activities are best enjoyed on this beach. Though it is becoming pricey, it is less crowded compared to other beaches in Goa. There are different activities you can participate in here. An early morning yoga class, an offbeat silent noise disco as well as many sightseeing options make a good day trip around Palolem.
You can also sit back and chill if you wish to do so. You will also get an Ayurveda massage while you are at Palolem.
Watersports at Palolem beach: Palolem beach is famous for Scuba diving, canyoning, self-paddle kayaking, dolphin watching and you can indulge in these activities here.
4. Butterfly Beach 
Get Direction
The Butterfly beach is one of the Best Places To Visit In Goa. Butterfly beach is a small beach cove that just lies to the north of Palolem beach. The sands of this beach are entirely white, and the water is translucent. There is no access to the beach road as the area is densely forested. The only way to reach this beautiful beach is to take a short boat ride from Palolem beach. There is absolutely no crowd at all on this beach as not many people visit this beach. Behind the beach are hills full of thick forest which creates a scenic lush green beauty of nature. It is such a beautiful romantic beach. Few of Best Places To Visit In Goa
5. Colva Beach one of the Exotic Best places to visit in Goa
Get Direction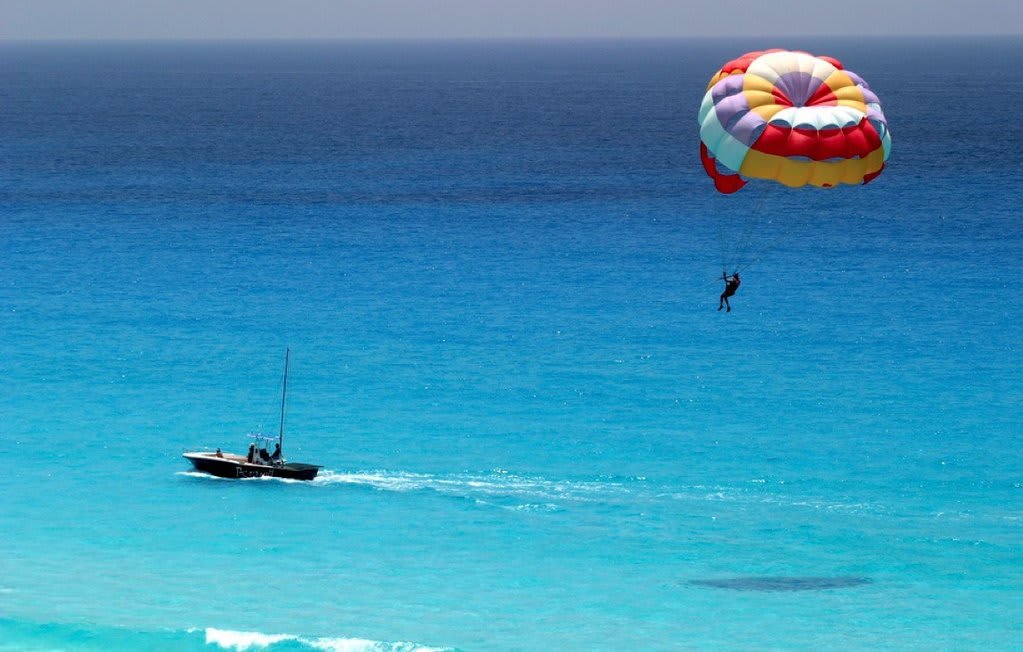 The most touted beach in South Goa, Colva Beach is a must for tourists. The beach is beautifully stretched on white sands. The white sand and the lovely glimmering sea are the most famous attractions. Soft winds that blow mild salt sprays into your face are a bonus. The serene ambience of the beach is picture perfect, a perfect spot to click beautiful, romantic pics to cherish with your dear ones. Best Places To Visit In Goa.
The nightlife at Colva beach is not so wild and hot as compared to other beaches. But if you just want to feel the taste of partying, the clubs here are the best options.
Watersports at Colva beach: Paragliding, parasailing, Jet Ski's banana rides, as well as dolphin sighting are the best things to do in Goa at Colva beach.
6. Casino Cruise one of the Best things to do in Goa
Get Direction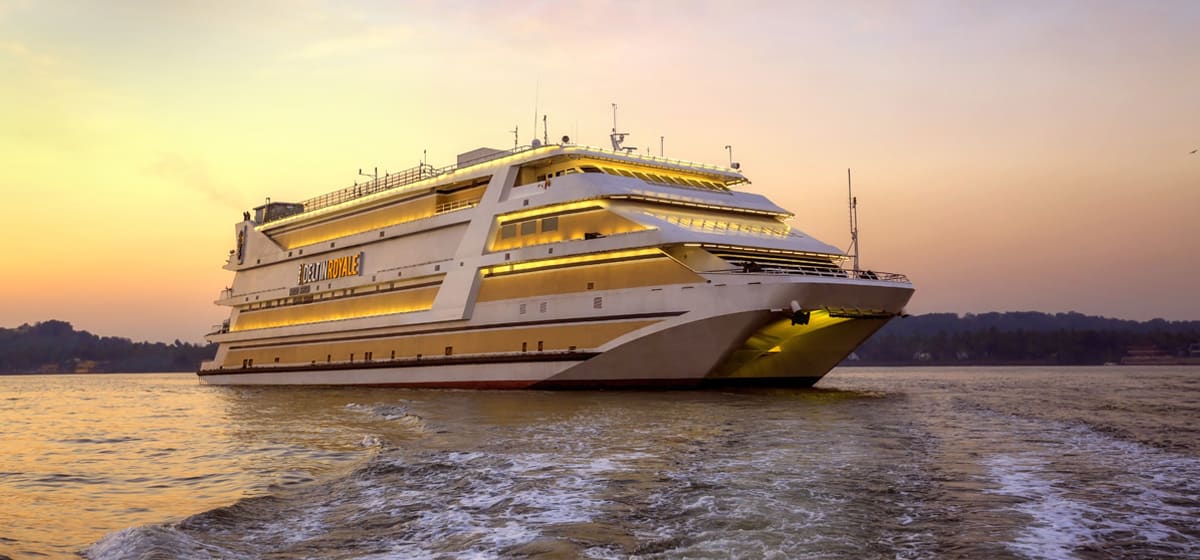 To do a little out of box thing in Goa, Casino Cruise is the best and essential thing to do. It is a restaurant but with the additional casino features for those who want to experience a Vegas-style entertainment.
The cruise is docked on one of the many rivers in Goa and is equipped with exclusive furnishings. The casinos are active all round the clock, but they are bloomed in the night from 9 pm to 3 pm. There is a fine-dining option with a good selection of drinks at your service. The visitors can stay on board for up to 12 hours and enjoy the ambience of the cruise. There are dance shows, ballrooms, and lovely decks. Casino Cruise is one of the Best Places to visit in Goa. So, plan your Goa trip soon
Read more information about Casinos in Goa.
7. Anjuna Flea Market Best Places To Visit In Goa
Get Direction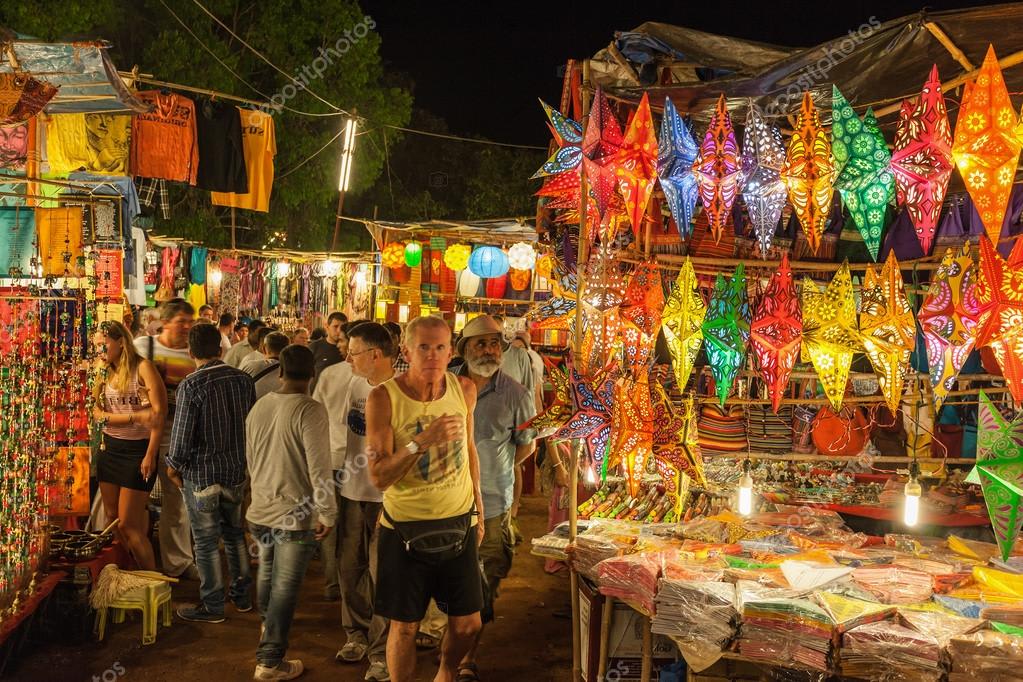 The weekly Wednesday Flea markets are glorious and delightful Goan experience, and the Anjuna Flea market is one of the Best Places to visit in Goa. It is a fascinating offset to the beaches and is only in operation from mid-November to April.
You can find a variety of goods from all over India being sold here at real rates. You can buy some great cloth pieces at very affordable prices. While shopping, you can delve into some snacks corners to quench your hunger. Enjoy the flea markets in Goa for some good experiences.
Check out the best shopping places in Goa.
8. Mangueshi Temple
Get Direction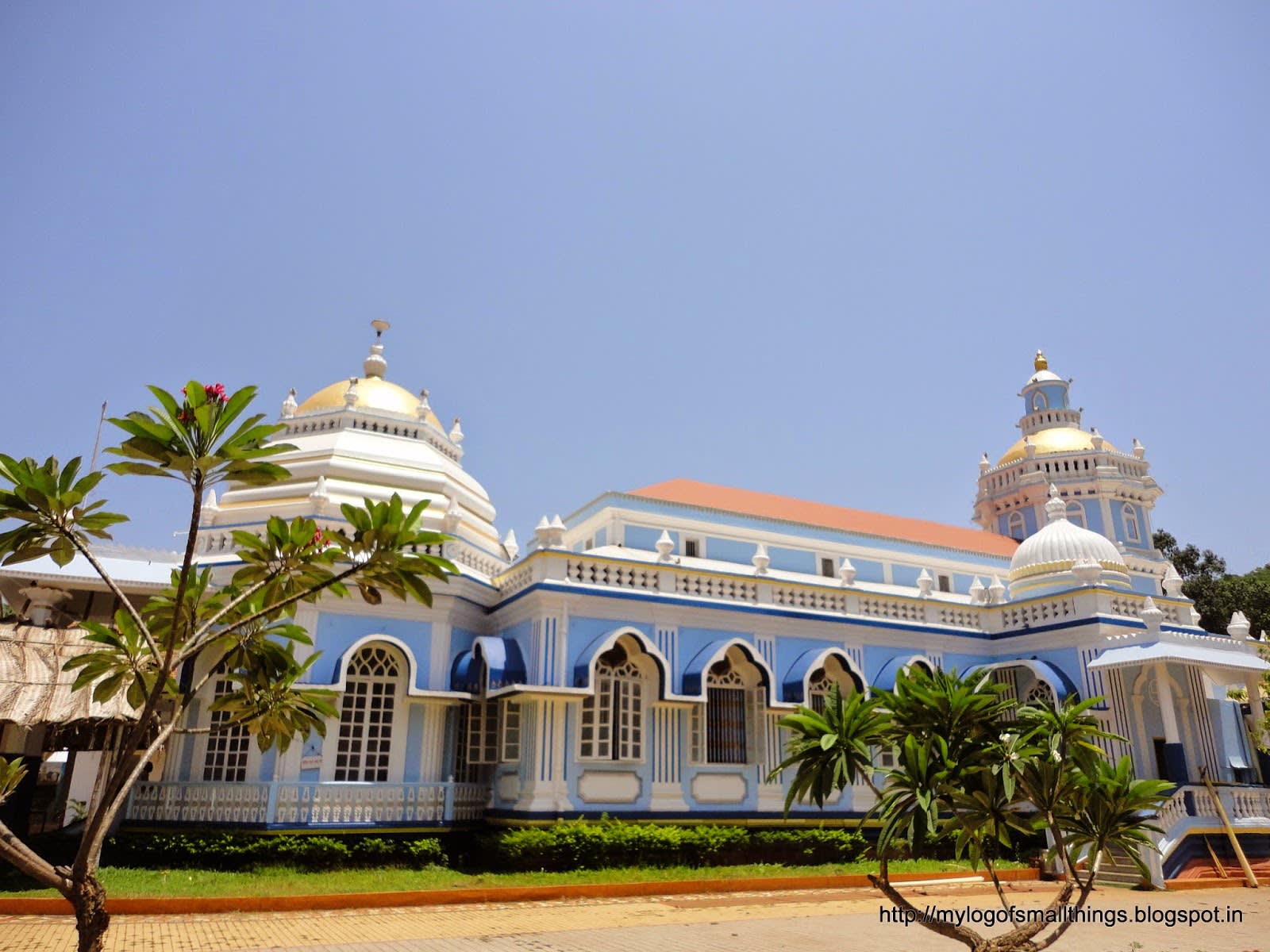 A major tourist attraction of Goa is Lord Mangueshi Temple, a form of Shiva. The Mangueshi is a great way to escape for those who want to taste the authentic Goan life.  An imposing Nandi statue near the entrance is the main attraction of the temple. Following it, a magnificent seven storied lamp-tower is an added charm of the beautiful temple. 
The location of Mangueshi temple is alluring. A set of lush green forests and resplendent paddy fields with mango and jackfruit grooves nearby adds scenic beauty which makes a perfect place for a meditative retreat. The temple can be visited throughout the day, but it shines out at night when the candles illuminate it. Indeed, the best place to visit in Goa.
9. Club Cubana Nightclub Best Places To Visit In Goa
Get Direction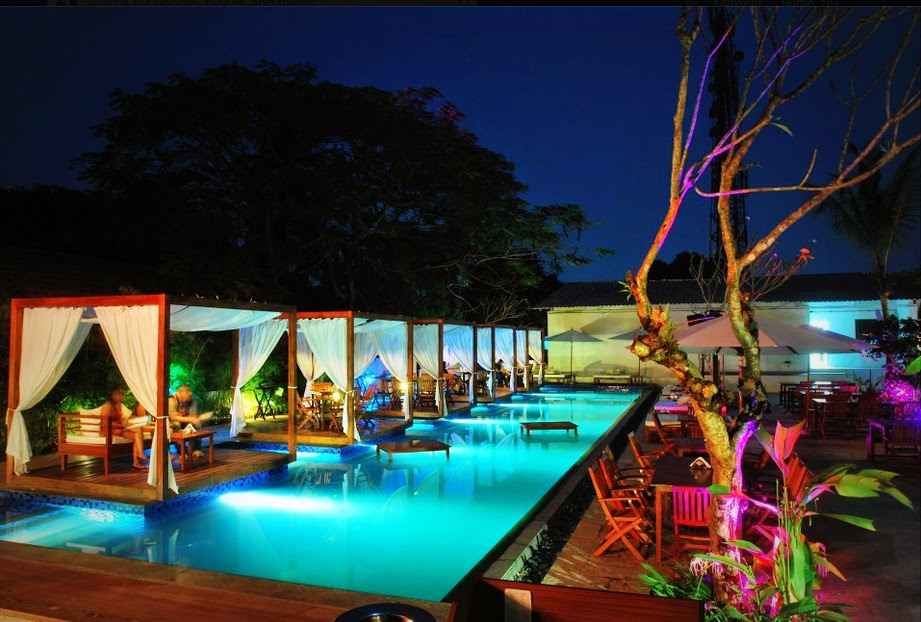 It is popularly known as the "Nightclub in the sky." As the name suggests, the club is located in a remote location on top of the Arpora hill in North Goa. Being remote, still, it is a great attraction for party lovers. The ambience of the club is flashy with revolving flashlights all over the neighbourhood. A spacious dance floor to groove into the beats entices the people. There is also a swimming pool with a lounge which adds the feeling of luxuriousness that actually defines Club Cubana.
 It is open only from October to April and caters to couples and ladies. Well, if you are heading with girl's gang in Goa, Wednesday is ladies night at Club Cubana which also means free entry and complimentary drinks for women, yippee! All the girls out there start your Goa planning a.s.a.p.!
10. Martin's Corner aka Celebrity Corner
Get Direction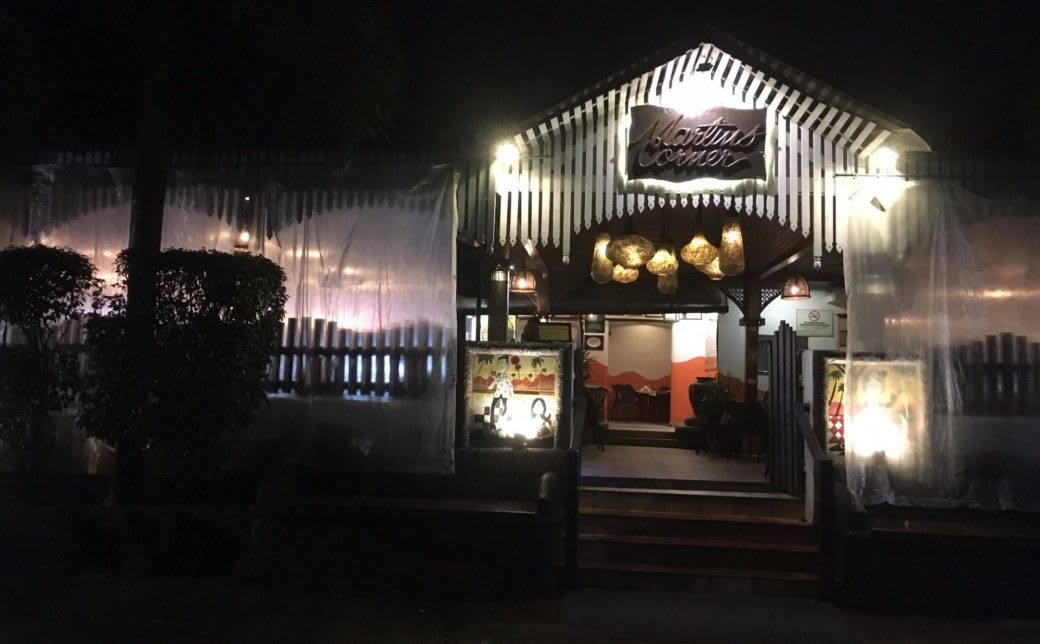 Yep, that's true; it's a celebrity corner, famous in Goa. Ask any tourist where they have dinned in South Goa; they will surely reply, Martin's Corner. The delicious seafood cooked in Goan Masala is the speciality of Martin's Corner and not to forget, you might be lucky to bump into a celebrity here. Woohoo!
In Conclusion:
Moreover, Step on at the Best Places to Visit in Goa, Goa is paradisiacal land of gorgeous beaches and one of a kind sightseeing attractions in Goa. It is such a beautiful land to travel and spend our holidays. mesmerizing beauty is in the Goa. Book yourself a Ticket Now for Best Places to Visit in Goa.
Now as you are well aware of the Best Places to visit in Goa, read our next article for the Best Hotels in Goa. Stay tuned with us! Have fun and enjoy your Goa trip! Stay Tuned With Us To Know More About Goa Tourism