Getting the peace of mind is so easy, you have to visit these Goa Island, and all the things are perfect. "Goa," the things that come anybody's to mind are the beautiful golden beaches, thrilling watersports in the boundless Arabian Sea, mouthwatering Goan cuisines and of course the calm islands. There is too much to explore on Islands in Goa here which keeps most of Goa unexplored.
Here Are Some Goa Island For Your Perfect Tranquil Experience.
Get the Ultimate Peace and enjoy the cool environment on the islands in Goa. If want to chill and want to spend quality time with your friends and family then you need to plan a Goa Island Trip. Find the unexplored Goa with nature's bounty and cool nature of the islands in Goa. Planning a Goa Island Trip is worth if you want to see the extraordinary Goa. Don't Miss out these best Islands For your Goa Island trip along with your friends and family. Check out these Best Islands for Goa island trip.
1.  Chorao Island
Located along the river Mandovi, Chorao Island is the largest island among other 17 islands of Goa. It is 5 km away from the capital of the State, Panaji and 10 km away from the city of Mapusa. The local citizens call this island Chodna or Chodan. There are many stories connected to this place. One of them says that the island emerged from diamonds that were thrown by Goodness Yashoda, the Mother of Lord Krishna. This is one of the largest Goa Island.
The Chorao Island also conserves the evidence of the interesting ancient history of Indian Brahmins, and also the Portuguese colonizers. This Island has numerous old houses, dozens of Hindu temples and Catholic churches of the 16th century. It is also famous that the branch of a prestigious University of Sanskrit and History of Literature was built on this Island.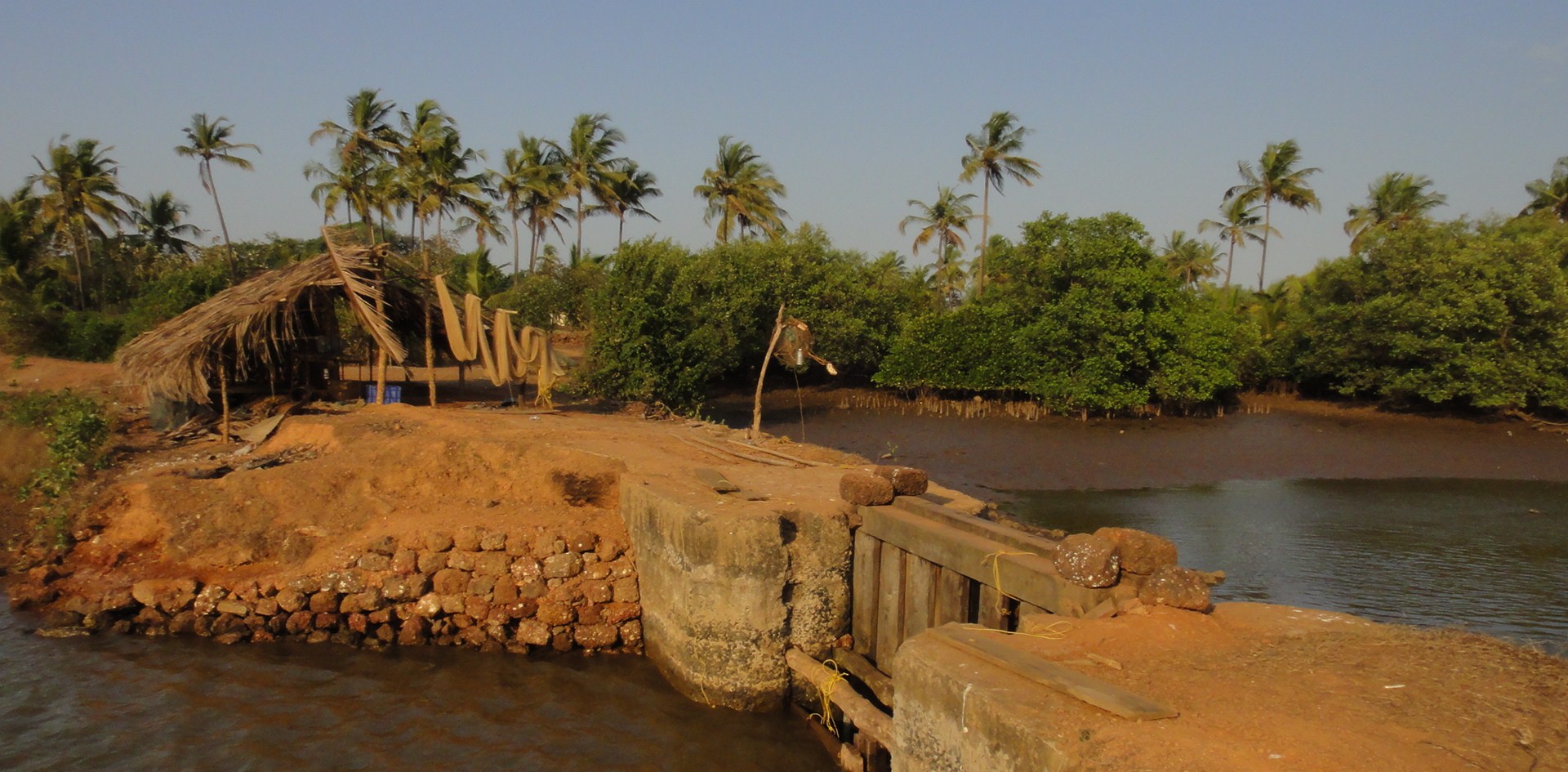 Places to Visit Near Chorao Island
Salim Ali Bird Sanctuary
Chorao Island is beautiful principally because of its exotic flora and fauna. You will see many mangroves which are beautiful trees growing in the water. "Salim Ali Bird Sanctuary" proudly stands in the western region of the island. This is the largest bird sanctuary of Goa with an area of 178 hectares. The reserve got its name after the renowned Indian ornithologist Dr Salim Ali. Many migratory and local birds of over 400 species are the inhabitant of this sanctuary. The crocodiles are among the aquatic residents of this sanctuary. Almost all the Goa Island are rich in flora and fauna.
How to Reach
For most of the Goa Island, water transport is the only way to reach. Similarly, water transportation is the only way one can reach the Island. Any water transportation unit or on a regular ferry-boat from the village of Ribandar the Ribandar ferry will take you to island. The best time to visit Chorao Island is from November till April when there is no rain in that region.
2. Divar Island
10 kms away from Panjim is Divar Island. According to history, this island was once a flourishing centre full of Hindus. But the residents abandoned the island when an epidemic broke out. Divar Island can be reached by ferry services only. Ferries are available throughout the day. There are three villages in Divar namely Piedade, Naroa, and Malar. There are two major festivals on this island namely Bonderam and Potekar which is similar to Halloween. All the Goa Island are rich in culture and celebrate beautiful festivals during the year which are quite popular.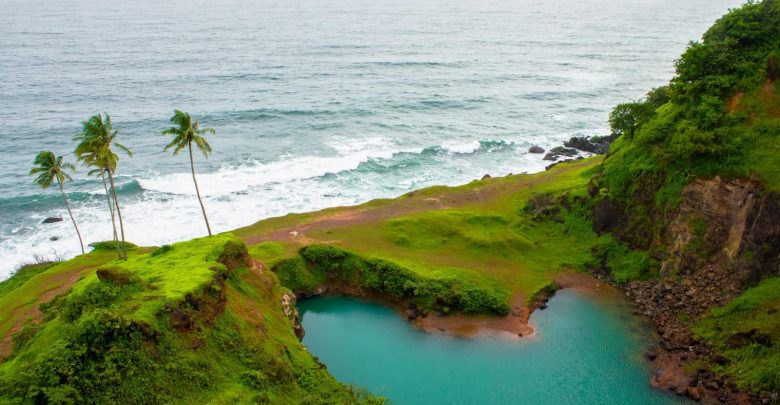 The largest village on the island is scenic Piedade. But Divar, whose name originates from the Konkani dev and vaddi (meaning 'place of the Gods'), has a significant Hindu history that belies its modern-day tranquillity.
Places to Visit  Near Divar Island
The Church of Our Lady of Compassion
This church is on the hilltop. The Church of Our Lady of Compassion is a grand facade with an ornate yet simple interior. The ceiling is in plain white plaster designs, and the windows in the walls, allowing the slight ray of light to enter into the church. The landscapes alone, make Piedade and its church worth the trip.
How to Reach
Water transportation is the only mode of transport can reach Divar Island. Three ferry points take you to the Divar island. You can take a ferry from Old Goa; then you will reach the southern side of the island. If you are taking a ferry from Naroa, which in the Bicholim district, you will reach the eastern side of the island. The third ferry point is from Ribandar which will take you to the southwest side of Divar Island.
3.  Sao Jacinto Island
San Jacinto Island is the most exotic place in South Goa. It is just a few kilometres away from the Dabolim International Airport in the north-east direction. According to a story, in the 30's years of the 20th-century, locals say that their ancestors made a vow. This vow was never to lease the island to construction companies to build built touristic or industrial facilities on their land. That is the reason why nowadays this small island is a splendid green zone, which has protected the purity and charm of exotic Goa nature.
Mostly, the whole island is covered with forests, and the south-western coast has with old houses, among which there is a beautiful old white church. It is visible when passing the NH-17 Vasco – Panaji coastal highway. Locals call this church as St. Hyacinthi Cathedral.
Places to Visit Sao Jacinto Island 
Portuguese lighthouse
San Jacinto Island has a well-maintained old Portuguese lighthouse. A breathtaking scenario of the Indian Ocean and the Goa coast can be viewed from the top of it.
How to Reach
This Island is at a distance of 22 kms from Panjim and 7 kms from Bogmalo beach. Sao Jacinto Island is quite easy to reach. A bridge connects the island to NH-17 Vasco-Panaji coastal highway. You can also go to the island through a jetty.
4.  Butterfly Island
The Island has this name because of its shape. The Butterfly Island, when viewed from a boat, looks exactly like a butterfly which is ready to take the flight. This Island is also popularly called as 'Honeymoon Island.' A hidden land of adventure, seasoned with beautiful views & aquatic life that is exactly what Butterfly Island.
The beauty of this hidden gem has an atmosphere of peace and happiness attached to it. This beautifully shaped landscape, millions of butterflies flying over the hilltop, and acrobatics of the dolphins around ensure an enjoyable experience at the
Things to do in Butterfly Island
Dolphin sightings
We hear a lot about dolphins in the Arabian sea. There are many different locations where one can spot live Dolphins jumping around you. Butterfly Island is one such place where you can enjoy Dolphin spotting. Spot the playing, twisting and twirling dolphins riding by the waves that are are a feast for eyes. Watch them playing in the Arabian sea and experience the exceptional moment with your friends and family.
How to Reach
Butterfly Island is easily accessible by boat. Many tour packages include Butterfly Island in their list. One can easily get a boat or ferry from Agonda beach or Palolem beach which will take you to this island. At a distance of 80 kms from Panjim and 44 kms from Madgao via road. This semi-circle shaped island is so serene and appealing that the tranquillity which makes you fall in love. I loved this island a lot, and I recommend everyone to visit this Goa Island.
5.  Conco Island
Conco Island is another mind-blowing island in Goa which attracts mainly foreigners. This Island, also known as Canacona Island or Monkey Island. It is one of the most frequently visited sites situated close to Agonda Beach.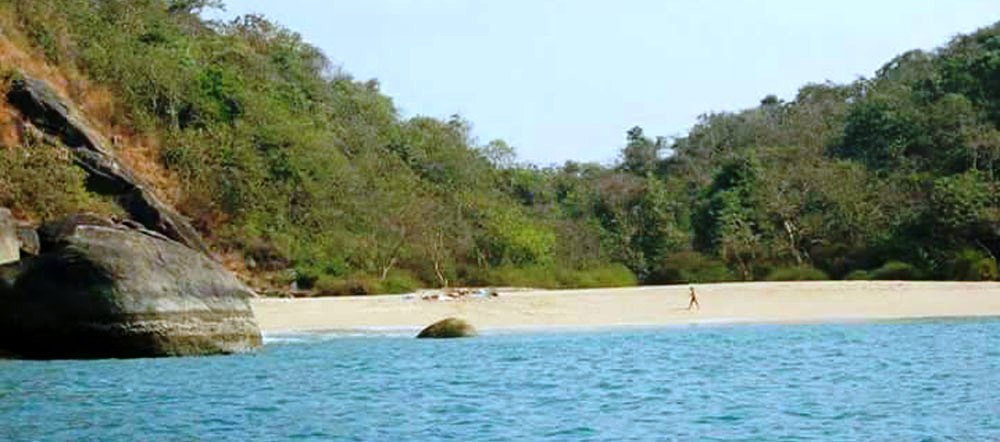 The wooded island is also named as Monkey Island, which was inhabited by monkeys that lived in the adjacent forests. This is one of the frequently visited Goa Island.
Things to do in Conco Island
You can spend the entire day on the island with some chilled beers and gourmet food. You can play on the beach. It is a refreshing place for beach lovers. You can go to Agonda beach or Palolem beach to enjoy some exciting watersports such as scuba diving, snorkelling, etc
How to Reach
The Conco island is easily approachable during low-tide either by a short swim or by paddling into the shallow water. Ferry rides are also available to get to the island.
In Conclusion:
If you are a nature lover and want to enjoy the cool and calm climate then here is your place to enjoy it. Plan an exciting Goa island trip with your family and friends where you can find heaven like feeling on earth. So what are you Waiting for just plan your trip today. Whenever you Visit Goa you can also Villas in Goa for a Best Homely Stay for your stay comfortable stay in Goa. Don't think twice before you plan Goa island trip just plan it and enjoy.